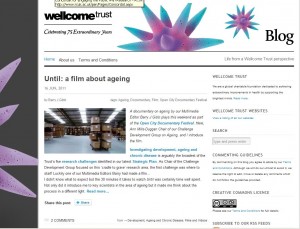 The Wellcome Trust has an excellent blog which you can access here: http://wellcometrust.wordpress.com
The blog provides a place where researchers can share stories about the research funded by the Wellcome Trust. Over the past few months blog posts have been added about a huge variety of research projects covering everything from the neuroscience of language and masculinity and madness in the Victorian age to stem cells and drug screening and brain imaging.
Why not check it out and read about the excellent research being undertaken! As with our Research Blog you can choose to subscribe to receive regular email updates. There is a subscribe box on the right hand side of the home page.