The Graduate School has two key areas of responsibility 1) leading the development and delivery of Student Experience for both PGR and PGT students and 2) overseeing the development, implementation and quality assurance of PGR provision.
The Graduate School's role in PG Student Experience is based on the concept of dual citizenship.  This means that all Postgraduate Students (PGR & PGT) are members of their Academic School community which links to discipline specific research and professional practice and as well as being part of the wider BU Graduate School community which focuses around professional and personal development. Each community has a different but equally important role.
The Graduate School's role in enhancing PG Student Experience focuses on leading the development of a holistic BU Postgraduate Professional and Personal Development Framework with key components such as Research Skills Training, Professional and Personal Development Planning and Globalised Student Experience. Graduate School's activities will be focusing on addressing cross-cutting themes or university wide activities. As such, the Graduate School's initiatives are intended for 'added value'. In addition, we will also work closely with Academic Schools to share good practice and to support and enhance School and Professional Services activities in these key areas.
In terms of research degrees at BU, the Graduate School is responsible for all strategic, policy, process and quality assurance aspects working closely with the Education, Development & Quality on policy and quality assurance matters and Academic Schools where the responsibility for academic support and management of individual PGRs sits. In line with the professional and personal development for all PG students, the Graduate School has responsibility for developing and implementing a Researcher Development Framework (in line with the nationally recognised VITAE framework) for PGRs and is working with the Research Development Unit to extend this for early career researchers.  The Graduate School also facilitates research degree supervisor training for both new and experienced supervisors with support from Staff Development.
The Graduate School should be your first point of contact for all research degree matters at BU and also as a focal point for aspects related to PG Student Experience.
The Graduate School is led by Professor Tiantian Zhang and is based in DG02 on Talbot Campus.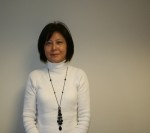 Prof Tiantian Zhang
Head of the Graduate School
tzhang@bournemouth.ac.uk
(01202) 965721
DG02, Dorset House
As Head of the Graduate School, I am responsible for the strategic development and operation of the Graduate School which oversees research degree delivery and postgraduate student experience (both PGR and PGT) at Bournemouth University. Graduate School is responsible for delivering relevant KPIs set out in our strategic plan BU2018 and our activities include growing PGR numbers and the development and implementation of Postgraduate Development Framework (for both PGR and PGT) with key components such as research skills training, professional and personal development and a internationalised student experience. I have also led institutional initiatives in the areas of internationalisation and equality and diversity.
I had a BSc and a MPhil degree in Environmental Biology and a PhD degree in Cryobiology. I was the Director of Institute of Research in the Applied Natural Sciences at University of Bedfordshire before I joined Bournemouth University in 2012. My research interests have been in the areas of cryopreservation of reproductive cells and the effect of cryopreservation on genome integrity and cellular metabolism. My research also included ecotoxicological studies using cell lines and other biological materials. My research activities have led to over 140 publications and over 90 presentations at international conferences and workshops.  I have obtained substantial funding from funding bodies such as the Research Councils, Wellcome Trust and the EU. I have also supervised 30 PhDs and research masters students. My cryobiology research, along with other research activities in my research institute, was recognised in the last Research Assessment Exercise as at international and world leading levels.
I go to gym regularly in my spare time. I'm also a keen swimmer and have regularly participated Swimathon challenge for good causes. I also like reading and going to the theatre.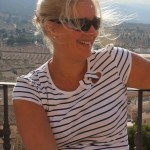 Dr Fiona Knight
Graduate School Manager
fknight@bournemouth.ac.uk

(01202) 965902
DG02, Dorset House
I am responsible for the development, implementation and improvement of the operational infrastructure, strategies and services of the BU Graduate School. In particular, I also am responsible for the regulations, policies and procedures for the PG Research (PGR) community and am developing the BU Researcher Development Framework for ECRs and PGRs. I am also working to enhance BU's wider postgraduate student expereince and develop a thriving and active PG culture and community.
I have a PhD in geology (geochemistry and mineralogy) from Cardiff University (2000) and have previously worked for the Natural Environment Research Council (2000-2003). Out of work, I am kept busy by two children, one husband and our cat! When I can I like reading, watching films, walking and photography.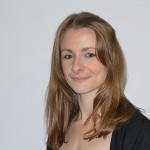 Clare Cutler
Research Skills Development Officer
ccutler@bournemouth.ac.uk
DG02, Dorset House
My main area of responsibility is the implementation of the Professional & Personal Development Planning Framework for postgraduate research students (PGRs), delivering relevant training and development opportunities for PGRs through the PG Researcher Development Programme.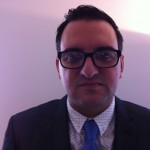 Jay Nugent
Professional & Personal Development Officer
jnugent@bournemouth.ac.uk
(01202) 965030
DG02, Dorset House
I am responsible for supporting the Graduate School activities with the development, implementation, delivery and administration of a framework for professional and personal development planning for postgraduate taught (PGT) students at Bournemouth University. I also provide support and advice to the postgraduate community.
I have completed a BA Hons and Masters of Research in Business Management Studies at the Manchester Metropolitan University. My interests are quite varied and I like to read anything to do with Heidegger, Phenomenology, Nietzsche, Existentialism, and Ethics. I am also very passionate about researching methods, gaming, and modern classical music.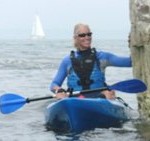 Deborah Smythe
Resources Administrator
dsmythe@bournemouth.ac.uk
01202 968255
DG02, Dorset House
I joined the Graduate School in April 2013, having relocated from rural West Wales.  I provide administration support to the Head of the Graduate School and the team.
I have previously worked in management roles in the public sector in Housing and Health & Social Care and as a business adviser in Economic Development.  In the private sector I've been involved in Business Development and NVQ Management training, with an earlier career of 13 years' working in London in public relations, IT systems, and customer service training with BUPA Health Insurance.  My skills are underpinned by lots of industry training and personal development coaching, including a postgraduate diploma in management and Prince2 project management.
I'm passionate about teamwork and helping develop others and supporting my four children in their varied endeavours, and I love to be outdoors enjoying nature – travelling, hiking, cycling and kayaking!