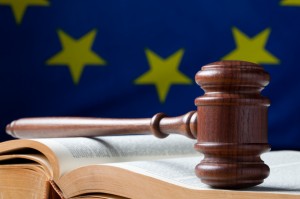 DG Justice has a new and improved websitewhich now has two particularly useful new pages: one containing an oversight of its 6 funding programmes, and one summarising open calls for grant proposals.
There are also separate web pages giving details of each of the funding programmes, including Daphne III, the Civil Justice Programme, the Criminal Justice Programme and the Fundamental Rights and Citizenship Programme. Currently open calls with forthcoming deadlines are:
Linked to Horizon 2020 changes, the 6 Programmes within DG Justice will be condensed to just two:
Justice Programme: concerned with judicial co-operation in civil and criminal matters (€472m budget)
Rights & Citizenship Programme  concerned with the development of an area of freedom, security and justice, by promoting and supporting the effective implementation of a Europe of rights (€439m budget)
To complement this, DG Home Affairs are replacing their current schemes with an Asylum & Migration Fund (worth €3.9b) and a Internal Security Fund  (worth €4.65b).
 DG Employment, Social Affairs and Inclusion are launching a Programme for Social Change and Innovation . This contains three Programmes:   Programme for Employment and Social Solidarity (worth €574m),  European Employment Services (worth €143.7m) and European Progress Microfinance Facility (worth €191.6m).
Why not take a few minutes to have a peek…?