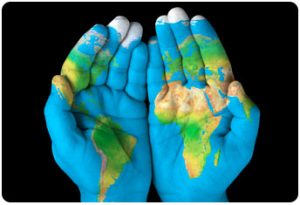 In recognition of the important contribution that international academics play in driving research for the future, this scheme provides funding for mid-career researchers from our international priority-partner institutions to become Global Visiting Fellows of BU for 3 years. Global Visiting Fellows will be expected to contribute to the research environment linked to BU's SIAs, and to the profile of the University through the collaborative involvement of staff and students, the dissemination of activities and outcomes, and public engagement. Applications proposing ambitious and innovative programmes of research and related engagement activities will be considered particularly favourably. Applications that incorporate social sciences and humanities are particularly welcome.
Fellows must be nominated by a member of academic staff at BU, and approved by the relevant Executive Dean. For those who would like to find out more about this scheme, there are a number of events (below) and further information documented in the guidelines.
Global Visiting Fellowship – Best Practice Workshop
 24/02/2020 12:30 – 13:30 Talbot
 This 1 hour workshop over lunchtime aims to provide potential applicants with useful information and tips about the scheme. The workshop will:
introduce the scheme and criteria for applying;
reiterate the international priority partner institutions and connections within BU;
discuss what makes a successful application.
Global Visiting Fellowship – Drop-In Sessions
These drop-in sessions are for those who are thinking of nominating an applicant for the GVF fund, to come along with their idea and seek advice on the joint application process from panel members.
09/03/2020 12:30 – 13:30 Talbot
16/03/2020 12:30 – 13:30 Lansdowne
 To book onto these sessions, please contact Organisational Development. No authorisation is required. If you have any queries, please contact ResearchFellowships@Bournemouth.ac.uk.