RESEARCH CAPACITY TRANSFORMATION SCHEME – Call for expressions of interest
Apply now for a cluster of postgraduate researchers and postdoctoral research fellows – closing date for EoIs on 7th March
Bournemouth University's (BU) recognises that postgraduate researchers (PGRs) and postdoctoral research fellows (PDRFs) are critical to a high performing research environment. Working under the direction of academic research leadership, they provide academic staff with research capacity, which enables the production of research outputs, strengthens research impact, and increases grant bidding.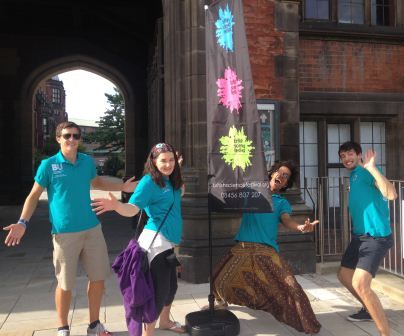 Key information
The Research Capacity Transformation Investment Scheme is focused on building capacity to undertake cutting-edge research securing external research funding. A cluster hiring approach will be used to appoint inter- and/or multi-disciplinary teams of PDRFs and PGRs that focus on a common theme to create "clusters" undertaking strategically important and targeted research. The scheme will invest in:
10 PDRFs and 10 PGRs in September 2022, across 2-5 clusters
5 PDRFs and 5 PGRs in September 2023, across 1-2 clusters.
The clusters need to build critical mass in areas of research strength and provide a team-based, fused experience for PDRFs and PGRs that is anchored in one or more existing high performing entities, such as Research Centres or Institutes. Applications must include external match-fund partners for the PGR studentships.
Full details of the scheme, including the policy document, can be found on BU's staff intranet.
Application Process
The application process will be in two stages:
To ensure there is timely progress, Research Development & Support and the Doctoral College will manage the funding application process 2022, with oversight of the recruitment process.
The indicative timetable for the 2022 allocation and recruitment is as follows:
Date
Action
Monday 7th March 2022
Closing date for submission of EoIs (see Appendix 1) at 12 noon
Monday 21st March 2022
Successful applicants invited to provide a full application form (see Appendix 2)

Unsuccessful applicants notified

Monday 25th April 2022
Closing date for submission of full applications at 12 noon
w/c Monday 16th May 2022
Successful outcomes announced and recruitment to commence

Unsuccessful applicants notified

June 2022
Adverts for positions to close
July 2022
Interviews and selection
From 1st September 2022
Successful PDRFs to start (funding available from 1 September 2022)
From  26 September 2022 or 23 January 2022
Successful PGRs to start (funding available from 26 September 2022 with an alternative start date of 23 January 2023)
Submission Deadline:
Before completing the EoI or full application form, please ensure that you have read all the relevant guidance (including the policy document) and information available on the Staff Intranet.
Applications should be emailed to researchcapacitytransformation@bournemouth.ac.uk before the following deadlines:
Monday 7th March 2022          Closing date for submission of EoIs at 12 noon
Monday 25th April 2022          Closing date for submission of full applications at 12 noon
Supporting Documentation
Recruitment of PGRs will be in line with the BU Match-Funded Studentship Allocative Process .
For additional queries, please email researchcapacitytransformation@bournemouth.ac.uk
FAQs
What can I request?

Each proposal should contain a request for a minimum of 2 PGRs and 2 PDRFs, to a maximum of 5 PGRs and 5 PDRFs, or any combination.

Do I have to find a match-funding partner for the PGR element of the scheme?

You must be able to produce evidence of external partners providing match-funds at the full application stage.

Why can't I request funding for one PDRF or one PGR?

This scheme is intended to provide investment into research teams, rather than discrete pockets of activity.

What type of proposal is likely to be supported?

It is recommended that you review the criteria against which applications are assessed against to ensure that you demonstrate how your proposal meets the criteria.
Colleagues are reminded that reviewers of concepts are likely to be from a wider range of disciplinary areas. Therefore, it is strongly recommended that you write your proposal is a way which is clear for all to understand and avoids highly technical or discipline specific language.

I'm still confused. Where do I go for help?