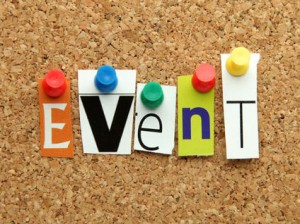 Save the date! Wednesday 16 November 2016

Event: The Game Changer: Reloaded
Location: The Fusion Building

About:
"The Game Changer: Reloaded" builds upon the success of an event held earlier in the year (The Game Changer), promoting innovation and collaboration across Dorset. In partnership with The NHS Dorset Clinical Commissioning Group (Dorset CCG) Innovation Team and with a variety of inspiring speakers including presentations from the  Orthopaedic Research Institute (ORI), Disaster Management Centre (DMC),  Amuzo and Guide Dogs.  The event aims to promote the art of the possible and demonstrate the power of innovation in order to transform health services within the region.
There will be no charge to attend the event  and the event will run all day. Registration will be required. Further details will be available shortly including information on how to reserve your free place.
Any queries please feel free to contact Jayne Codling or Rachel Clarke within RKEO.