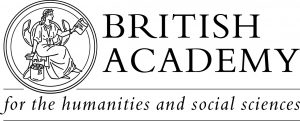 As you are aware the British Academy launched their Special Research Grants: COVID-19 call. The deadline for applications is 5pm (UK time) on Wednesday 27 May 2020 and outcomes will be notified by 30 June 2020.
Due to the expected high demand, we ask that if you are interested in applying to this call then please send your intention to bid form to your Funding Development Officer by 11thMay 2020, after this date no new applications will be accepted.
The British Academy has provided guidance on the Special Research Grants – BA scheme notes for applicants and BA FAQs . They have asked that all applicants read the documentation carefully before starting their application.
Timeline
The call closes at 5pm on Wednesday 27th May 2020.
| | |
| --- | --- |
| Date | Action |
| 11th May 2020 | Intention to bid forms to be submitted to your faculty funding development officer |
| 20th May 2020 | Your final application must be submitted on FlexiGrant  by this date at the latest |
| 21st – 27th May 2020 | Institutional checks to take place by RDS. |
| 27th May 2020 | Submission |
Any queries please contact Alexandra Pekalski