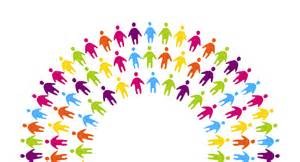 I have recently read a couple of interesting reports on research cultures within universities and what makes a high-performing research unit.
The first of these is a King's College London report commissioned by HEFCE issued in November 2015 'Characteristics of high-performing research units' and the second is a BIS report issued in 2014 'Economic Insight: Growing the best and the brightest'.
Both analysis identify the following:
High-performing research units (HPRUs) have more staff with PhDs, professorial postitions, international experience and externally funded salaries (mainly from external research funding agencies);
HPRUs focus on recruiting the best and retaining them;
HPRUs provide training and mentorship programmes to develop staff;
Activities supporting the recruitment, development and motivation of researchers are critical drivers of research excellence;
Staff within HPRUs display a distinct ethos of social and ethical values;
Leaders of HPRUs have earned 'accountable autonomy';
HPRUs receive more income per researcher than the average research unit;
HPRUs enable and encourage researchers to initiate collaborations organically as opposed to a top down approach;
Activities relating to collaborating with others, creating and implementing research strategies, securing a mix of funding and responding to competitive pressure are important;
'On-the-ground' or 'day-to-day' initiatives by individual researchers can be at least as important as the 'high-level strategic' initiatives instigated by institutions.
Please do read the documents above if you would like more information on how the key factors were determined.
RKEO's Delivery Plan is currently being finalised with UET.  The plan identifies that research funding is crucial for building a sustainable research base and enhancing the vitality and sustainability of the research environment.  We will be working with the Faculties to support the development of high-performing research teams and to support BU with mechanisms and requirements for building a successful research culture.  This will also be supported by the new and improved RKE Development Framework (to be launched this summer). A variety of opportunities will be available, which will include greater access to targeted bid writers, proof-reading services, and stronger direction to strategically important funding options. We will organise activities to facilitate collaboration and networking both internally and externally with academic and non-academic partners. Keep an eye on the research blog for further information.
In the meantime, don't forget it is BRAD week next week.  Click here to see what training and development opportunities are available to you.