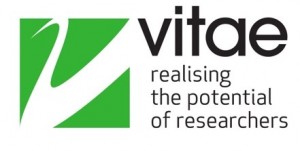 On 29th June, Vitae are visiting BU and running a series of events in one day to promote the Concordat to Support the Career Development of Researchers.
It's an exciting day, with sessions including:
An introduction to the Concordat, why it matters, and what BU is doing to engage with the agenda
Training for researchers on the value of professional development and how to maximise your performance
Training for managers of researchers on the role of professional development
An informal discussion about where a PhD and a post-doc position can take you career wise (spoiler alert, it's not just a traditional academic pathway!) and networking.
The Eventbrite sign-up page can be found here – https://www.eventbrite.co.uk/e/vitae-conference-2022-tickets-348638736847
It's a great opportunity for many colleagues, and we hope too a moment to consider the all round amazingness of research and to take some time to celebrate life as a researcher!
We look forward to seeing you there!