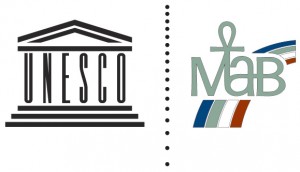 Dr Maharaj Vijay Reddy from the School of Tourism has carried out a research project for UNESCO Paris on the Andaman and Nicobar Islands of India – exactly before 10 years in 2002-2003. The purpose of this 8-month project on one of the remotest and most sensitive destinations of the world was to identify potential natural and cultural properties for UNESCO World Heritage nominations and extend further dialogues with the local, national and international parties for conservation and sustainable development.
During those years, research supported by foreign organizations of any kind is often perceived as security threat or as having foreign strings attached to projects owing to the Andaman Nicobar sensitivity issues. Some 24 potential islands in both the Andaman and Nicobar groups were selected and were then visited by Dr Vijay Reddy for the study after the pilot survey. The project consulted several officials including Indian government ambassador, senior staff from the UNESCO World Heritage Centre, UNESCO Intergovernmental Oceanographic Commission, UNESCO New Delhi, Ministry of Environment and Forests in New Delhi; Andaman Nicobar Administration officials such as the Chief Secretary and Director of the Department of  Tourism, and local researchers, politicians and indigenous community. The project identified two sites that were considered to have outstanding cultural and natural potential and recommended for UNESCO designation: (1) Ross Island and the Cellular Jail and (2) the Great Nicobar Biosphere Reserve. Since then, there were several official meetings and negotiations were initiated by UNESCO Paris and the Indian Government Departments. Based on the findings, Dr Reddy has published a paper entitled "World Heritage Site selection in sensitive areas: Andaman and Nicobar Islands" in the Journal of Heritage Tourism in 2009 (Vol 4; pp 267-285). The Great Nicobar was nominated twice in 2010 and in 2012 for the UNESCO Man and Biosphere (MAB) designation.
The International Coordinating Council of UNESCO MAB met during 27 to 30 May 2013 has considered and added the Great Nicobar Biosphere Reserve and 11 other sites to the World Network of Biosphere Reserves. The additions bring the total number of UNESCO biosphere reserves to 621 in 117 countries: http://www.unesco.org/new/en/natural-sciences/about-us/single-view/news/twelve_sites_added_to_unescos_world_biosphere_reserve_network/
Dr Vijay Reddy recently communicated with UNESCO MAB Paris and said he is "delighted to hear the news of the approval of Great Nicobar as a UNESCO biosphere reserve".  On this occasion, Dr Reddy would like to thank UNESCO Paris; Mr Asheem Srivatsav (Ministry of Environment and Forests, New Delhi); Mr Akash Mohapatra (Department of Tourism, Andaman Islands); Mr Harry Andrews (the Andaman and Nicobar Environmental Team, Andaman Islands); and many others who offered assistance for his project in 2002-03. Dr Reddy says the credit also goes to the excellent researchers worked / working 'continuously in such challenging locations' of the Great Nicobar that strengthened the Great Nicobar dossier. This international approval by UNESCO MAB will hugely help the stakeholders to control problems like illegal poaching and other environmental concerns related to the Great Nicobar Biosphere Reserve.