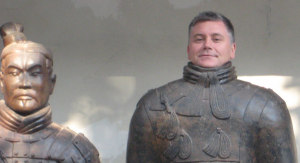 I joined the RKEO team as the Project Delivery Officer for the Media School, August 2014. I provide professional support and advice to academic colleagues on post-award Media School research and knowledge exchange activity.
I have a strong central Government background with my last 12 years having been spent in Whitehall as a Government Labour Market Policy Advisor and Project Manager for several national demonstration initiatives. I was responsible for providing advice and support to Ministers, colleagues and external organisations on policy development and project activity, aimed at supporting disadvantaged individuals into employment.
Prior to this I worked for an American quote vendor as an exchange co-ordinator in Europe and an Assistant Product Manager in the US.
Outside of work I enjoy cooking and travelling, am trying to learn Mandarin and have a keen interest in Aikido.