What's in the toolkit?
The Research Toolkit contains a number of links to useful information that will help you with your research career.  By hovering on the 'Research Toolkit' menu option on the front page of the Research Blog, you will be presented with the following options:
Get connected
This section provides links to all of the BU-endorsed systems, methods and policies that you may need when undertaking research at BU.
If there is anything missing then please let us know by email and we will add it to the Toolkit!
E-collaboration space

We have a Facebook group, accessible only to BU staff, to provide a shared area for BU staff to share ideas, discuss research, search for one another, etc. The BU Research Group was launched in April 2011 and instructions for joining can be accessed here.
If you need collaborative e-space for a select group of people (can include BU staff as well as people who do not work for BU), for example to discuss ideas for a particular research project, then we can guide you through setting up a private group on Facebook that only this select group of people can access (providing they all have Facebook accounts).
See our previous blog post on using Facebook to collaborate. This post explains how Facebook can be used as a collaboration tool, how to set up private groups as shared work areas, and also provides links to a couple of excellent guides on social media.
Sharing large files

BU released a large file transfer service in November 2011 – BU Transfer. This tool will enable you to quickly and easily share large files with colleagues internally and externally via a web browser.
You can access BU Transfer here: https://butransfer.bournemouth.ac.uk/
Online surveys and questionnaires
BU subscribes to Online Surveys (formerly BOS), an easy to use survey creation tool that allows you to create, design and launch surveys; the system also records and monitors the survey responses for you… why not take a tour?
To find out more and to obtain a system log on, please email the IT Learning Centre itlearningcentre@bournemouth.ac.uk
Telephone collaboration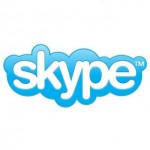 BU encourages the use of Skype for telephone collaboration. See our previous blog post on using Skype for further information.
Promoting your research via social networks
BU actively encourages staff to promote research using social media networks, such as Twitter, Facebook and LinkedIn. These are excellent platforms from which to promote your research and connect with likeminded people. See our previous blog posts on using Twitter for research projects, using blogs for disseminating research, or sharing posts.