RDS Funding Development Team
The team is led by Alexandra Pekalski.  A quick contact list is provided here but more details on individuals is provided below:
Research Facilitators to help you develop your research ideas: Lisa Andrews for Life Sciences; Eva Papadopoulou for Humanities and Social Sciences ; Ainar Blaudums for EU and international funding, and Zarak Afzal for Innovation & Infrastructure and the funding most heavily linked to the Industrial Strategy. Please note: that the RFs moved to a Funder-Focus from 1 August 2022. More details are here.
Funding Development Officers to assist you through the application process: Alice Brown for SMART, Jacqui Timms for Health and Social Sciences, Kerri Jones for SciTech, Sara Mundy for BUBS, and Nick Mascarinhos for Media and Communication.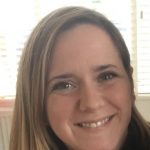 Alexandra Pekalski
Funding Development Manager
I am responsible for overseeing all aspects of the management of pre-award support for external research and knowledge exchange funding applications across the University. My challenge is to increase the quality and quantity of proposals to support the achievement of the BU2025 strategy, and to design and implement best practice.
In addition, I oversee the BU Academic Targeted Research Scheme and the Digital tools working group.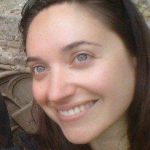 Eva Papadopoulou
Research Facilitator in Humanities and Social Sciences
epapadopoulou@bournemouth.ac.uk
As a Research Facilitator, I am supporting academics with their proposals and ideas and help them focus in the appropriate funding schemes for Humanities and Social Science funders but mainly AHRC, ESRC, British Academy and Leverhule. I am also working on strategic Institutional bids involving the best of BU's talent, for UKRI central funding.
I have worked at BU for over seventeen years, and have really come to know the people- originally within HSS as part of the PDU team and then as the Research Administrator of the School. I have been a member of RDS since 2012 with a variety of roles and have gathered knowledge  in pre and post award; I have worked across all Faculties, Business School, ApSci, EU, and a year secondment as the ethics adviser. My latest role was that of Research Officer for the Faculty of Media and Communication, where I was responsible for the Faculty's research submissions at pre award, for the last 6 years.
I hold an MSc from The School of Tourism at BU and I am most happy supporting and learning from people from various disciplines and backgrounds and really enjoy collaborating with Early career researchers and their passion for new ideas.
Outside of work I enjoy cooking and eating with family and friends and watching weird films.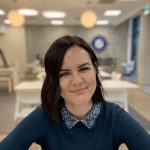 Lisa Andrews
Research Facilitator, Life Sciences
(01202) 968258
As Research Facilitator for Life Sciences I provide support to researchers from the outset to develop their ideas, identify potential funding opportunities, build research teams and advise on bid content and structure. Specifically, I support applications to Wellcome Trust, NIHR, MRC, and NERC. 
Before joining RDS I was Clinical Research Co-ordinator for the Bournemouth University Clinical Research Unit, and worked closely with researchers in local NHS Trusts to facilitate collaborations with academics across BU. I have a BSc in Psychology from Cardiff University, and a background in mental health research having previously worked as a Research Assistant in Dorset HealthCare University NHS Foundation Trust. Whilst there, I co-ordinated NIHR grant applications and trial recruitment and assessment.
Outside of work I enjoy running (sometimes!), good food, live music, and spending time with my family.
Ainar Blaudums
Research Facilitator International
ablaudums@bournemouth.ac.uk
(01202) 965083
I am expert of EU and international  research funding programmes. Main focus is on supporting proposals to EU Horizon Europe programme, including European Research Council and Marie Skłodowska-Curie Actions, and National Institutes of Health (US).
I contribute towards the growth of EU and international research activity across the University. In addition to I am  LEAR for Horizon Europe, EURAXESS contact point and assist strengthening development of BU Strategic Investment Areas.
My responsibilities include scanning strategic agendas of EU and international research funders, supporting PIs, ensuring the proposals meet the strategic agendas of the funders and supporting colleagues with my expertise of EU and international funding.
It is almost 20 years since I started supporting development of grant applications and implementation of R&D projects. I have been working for government institutions, high-tech industry and in close collaboration with the European Commission and other research funding bodies.
Zarak Afzal
Research Facilitator (Innovation & Infrastructure)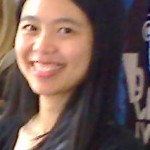 Alice Brown
Senior Funding Development Officer (SMART)
browna@bournemouth.ac.uk
(01202) 968247
I am a Senior Funding Development Officer supporting the Strategic & Major Applications for Research Team (SMART) funding applications. My work days are Tuesdays to Fridays. I look forward to working with academic and professional services colleagues to achieve the goal of being awarded research funding.
As a brief background to myself, just before commencing in this role, I was the Senior Research & Knowledge Exchange Officer at the Arts University Bournemouth as secondment cover. During that time, I managed research degree students and academic research, under which there was funding development work. Before that, I have relocated with my family from Australia, having worked for 7 years in the Western Australian State Government in legal, policy and research roles.
My interests are travelling, hiking, painting and fine dining.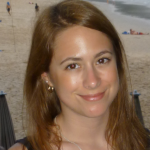 Kerri Jones
Funding Development Officer (SciTech)
kerrij@bournemouth.ac.uk
(01202) 961254
I am a Funding development Officer within the Research Development and Support. I support academic colleagues in the Faculty of Science and Technology with the pre-award process. I was previously part of the Administration Team in the School of Applied Sciences/Faculty of Science and Technology as the Academic Quality Administrator, where I was responsible for supporting colleagues on quality and regulatory matters.
Outside of work I enjoy travelling and spending time with friends and family and I am also a huge Formula 1 fan.
Nick Mascarinhos
Funding Development Officer (Media and Communication)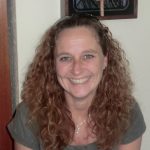 Sara Mundy
Funding Development Officer (BUBS)
(01202) 968253
I am a Funding development Officer within Research Development and Support. I support academic colleagues in the BU Business School with the pre-award process.
I joined Research Development and Support in October 2013 as a Project Administrator, providing support for all awarded R&KE projects in HSS and SciTech. In my time with RDS I have obtained a vast amount of knowledge about the research environment.
My previous work experience has all been in the Private sector mainly in banking and insurance.
I am the BU Netball Team Patron as I played competitively myself for more than 30 years. I enjoy going on foreign holidays with my partner, we have 2 dogs called Ziggy and Romi and we enjoy long walks along the beach and the surrounding countryside with them.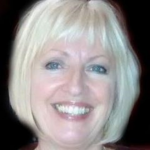 Jacqui Timms
Funding Development Officer (FHSS)
I am the Funding Development Officer within Research Development & Support and I support academic colleagues in the Faculty of Health & Social Sciences with the pre-award process.  I have worked at BU for almost 11 years.  I began my journey in the HR Department and then moved into my Executive Officer role supporting the Deans and Executive Teams in the Faculty of Management and then the Faculty of Media & Communication.  My latest role was Project Delivery Coordinator at the Dorset LEP signposting local businesses to government funding and support.
I love to travel, I enjoy cycling and yoga and like spending time with friends and family.