The Research Excellence Team in RDS, was established in April 2022. The team plays a key role in the delivery of the University's strategic plan, BU2025, particularly in terms of academic research quality, visibility and influence.
The team is responsible for the management and oversight of preparatory work for the next research assessment exercise and the final submission as well as key initiatives to strengthen the excellence and sustainability of the University's research environment, such as the University's Research & Knowledge Exchange Development Framework to support colleagues to engage actively with excellent research.
The team is also developing and leading initiatives to bolster BU's research culture with the aim of strengthening and sustaining a healthy and productive research environment. Initiatives which include the Open Access Publication Fund, the implementation of responsible use of research metrics and the San Francisco Declaration on Research Assessment (DORA).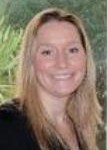 Shelly Anne Stringer
Research Excellence Manager
As Research Excellence Manager at Bournemouth University, I am responsible for leading preparations for research assessment exercises (e.g. the REF), overseeing the development, implementation and evaluation of the University's Research & Knowledge Exchange Development Framework (RKEDF) as well as developing and leading initiatives to bolster BU's research culture with the aim of strengthening and sustaining a healthy and productive research environment.
I have worked in research support since 2008 covering a variety of different roles including pre/post award and output development. In 2021, I was seconded to Research England as panel secretary for the Chemistry and Mathematical Science REF sub-panels. Prior to working for RDS, I worked in the Faculty of Health and Social Sciences.
I am a BU Media Production graduate and have a Masters in Business Administration (MBA).
My favourite place is my home but I do enjoy adventures, walking and playing with my children.
VACANT
REF Manager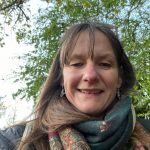 Joelle Fallows
Research & Knowledge Exchange Development Framework Advisor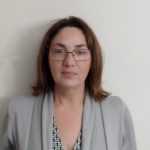 Katerina Kakaounaki
Research Development Coordinator
​Within my role, I'm involved in organising, promoting and monitoring RKEDF events and activities. This also includes financial spend, outputs from attendees, and evaluation. I support the coordination of training and development opportunities for colleagues across the BU alongside contributing to the improvement of policies, processes and procedures for RKEDF and other RDS initiatives.
Previously I worked at BU in SciTech as a Project Administrator on EU Funded Research Projects. I provided administrative work for "European network of Cybersecurity centres and competence Hub for innovation and Operations" (ECHO), "IDEAL-CITIES", both EU H2020 projects and "The Smart Ports Ecosystem of the European 2 Seas region (SPEED)", European Interreg project.
Having the advantage of living in Bournemouth I enjoy long walks on the beach along the coastline as well as exploring and photographing the countryside.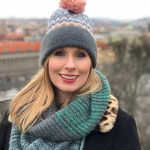 Emma Matthews
Research Communications Advisor
As Research Communications Adviser, I'm responsible for creating and sharing content around BU's research across corporate channels and in the media. I manage the research pages of the BU website and Research Blog and can provide advice and support around communicating your research effectively.
I previously worked in BU's press office, producing a range of multimedia content and securing media coverage. Prior to joining the university, I trained and worked as a journalist – interviewing David Attenborough and helping operate on a dog (thankfully not at the same time!) among other weird and wonderful assignments.
As a native Midlander, I love to take advantage of being so close to the coast with lots of long walks and the occasional sea dip. Having just bought my first house, my weekends are mainly taken up by dodgy DIY but I'm also partial to a pub quiz and a strong G&T!
Amanda Edwards
Impact Manager
As Impact Manager, I am responsible for leading on the development and implementation of BU's research impact strategy, leading impact preparation for REF 2028 and building capacity for impact tracking and evidence gathering.
I also have responsibility for collaborating with colleagues to optimise public engagement activities as a pathway to impact, developing and leading a programme of events and activity for public engagement with research.
Before taking on this role, I worked as an impact advisor, and provided maternity cover for the Engagement and Impact Facilitator role for over a year.
Prior to that, my first job at BU was as Impact Officer for the Faculty of Science and Technology,  developing and submitting its impact case studies for REF 2021.
Before moving to Bournemouth, I worked variously in journalism and government press offices in London, after studying English Literature at Cambridge University.
In my spare time, I love hiking in remote parts of the UK, and am attempting to train my  rescue dog Alfie.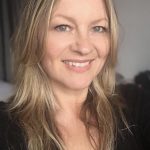 Amanda Lazar
Impact Advisor
I started at BU in 2018 as an Impact Officer and worked with HSS, preparing impact case studies for REF2021. I subsequently moved to the Computing & Informatics department in SciTech, where I worked as a Placement Coordinator. I am now back in the KEIT team as an Impact Advisor. Together with Adam Morris, I will be developing a culture of research impact throughout BU.
My particular interests are networking, training and external engagement, and I will be using these skills to facilitate internal and external collaborations  to accelerate impact as well as providing impact training for interested BU staff – whether in academic or professional and support roles.
I have degrees in Theology, Fine Art and a Master's in Directing Digital Film and Television and a varied career encompassing sales, counselling and video art. I have a lifelong love of learning, which is why I enjoy working with research so much. Please get in touch to tell me about your research – I'd love to hear what you do and explore ways of maximising the impact.
Outside of work I love playing with my Exotic cat (Elvira, Mistress of the Darkitty), hiking, kayaking and going to heavy metal gigs and festivals with my daughter.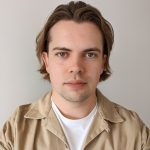 Adam Morris
Impact Advisor
As one of two Impact Advisors, I lead activities and initiatives to enable BU's researchers to identify,
develop, communicate, and evidence impact arising from BU research.
I studied Zoology at Bangor University, followed by internships in interpretation development at the Natural History Museum and documentary production at BBC Science Television, and a year of travelling and volunteering around Europe. Since then, I have worked in public engagement at the Royal Society, and in communications for the Human Tissue Authority. Most recently, I was Engagement Officer at BU, responsible for public engagement with research activities.
I enjoy photography, cooking, technology, travel, sea swimming, camping, quizzing, wildlife watching and anything that combines the above!
VACANT
Engagement Officer
The Engagement Officer is responsible for organising engagement activities and supporting researchers to maximise the impact and relevance of Bournemouth University's research with public audiences. This role delivers on a strategy to build capacity for public engagement through training, internal communications and advice.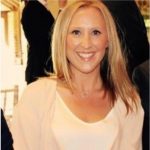 Beverley Allen
Events and Communications Coordinator
As the Events and Communications Organiser, I am responsible for organising and supporting a range of research events and activities to engage diverse audiences with Bournemouth University's research. This includes large-scale and BU-wide research events, for example the annual ESRC Festival of Social Science, as well as a regular programme of engagement activities, such as Cafe Scientifique and Public Lecture Days. It is part of my role to ensure the smooth running of events and provide support through the process of planning to delivery.
Previously I have worked in busy ticketing teams at a variety of leading live music venues such as The O2 London, Hammersmith Apollo, Brighton Centre and at the O2 Academy Birmingham. I have also worked at AEG Live and was involved with providing box office support at a range of venues and outdoor events which included Hyde Park, Wembley Stadium, Twickenham Stadium and The Stadium of Light.
Living in Bournemouth, I try to take advantage of the beautiful Dorset coast and countryside and enjoy exploring by bike, foot and kayak!
I enjoy taking photographs to capture the stunning scenery in the area. I am also a keen runner and often take part in local park runs.