RKE post award support: getting urgent assistance and raising concerns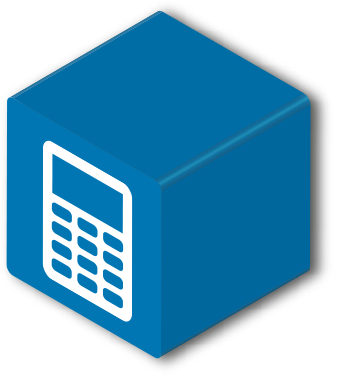 RDS supports BU researchers to deliver externally funded research and knowledge exchange projects once awarded (known as post award services). This includes the day-to-day financial administration of projects (including providing travel codes) and ensuring that the core tasks required of the University in order to claim the grant income are completed. This includes: 
Ensuring RKE grant/funding agreements are in place

 

Ensuring RKE financial reporting is completed

 

Enabling financial audits of RKE projects

 

Ensuring formal RKE project modifications take place (e.g. via JeS)

 

Ensuring RKE project cost claims/invoicing take place 

 

Closing down RKE projects

 

Completing financial forecasting of RKE cash-flow and income. 

 
Post-award services works in partnership with all RDS teams, Faculties and Professional Services to enable the progression of externally funded RKE projects. Much of the support researchers need to effectively deliver externally funded projects lies outside of post-award services in RDS; however, the team will sign-post to relevant colleagues as appropriate.  
A reminder: As a service, we currently have five officers and two administrators who support c.400 live projects. Our colleagues are working very hard to provide the service that you need. However, over the past five years, the complexity of internal and external processes has increased, which has placed considerable additional pressure on the team.   
We are aware that, currently, there are challenges to providing an optimal service on a consistent basis, which can be frustrating and disappointing to colleagues undertaking the challenging task of delivering research and knowledge exchange projects.  
In response to feedback, we are addressing the gap in service in collaboration with the Transformation Team to streamline processes/creating efficiencies and by moving resource from elsewhere in RDS to provide additional staffing.  
Whilst we work across the institution to secure the delivery of an improved service, we are grateful to colleagues who interact with our administrators and officers within the team with respect and kindness.  
An urgent query? 
The volume of emails received on a daily basis by our seven members of staff is currently at such a high level that it is not always possible to respond as quickly as we would like. We understand that this can be concerning, so please be advised of the alternative mechanisms to get a response. 
Contact your administrator or project delivery officer: 
For your day-to-day administration requests, please submit these via the

admin enquiry tool:

https://bit.ly/RDSAdmin.

This allows us to monitor the requests that are being submitted and ensure they are being progressed.

 

Email isn't always a great communication tool; so we recommend scheduling quarterly review meetings with your project delivery officer and giving colleagues a quick call on MS Teams to discuss any issues arising. You can find out who does what and our alternative contact details here on the

Research Blog

. If you are unsure who your post award officer is, then please see our

guide on SharePoint.
Contact a manager: 
If you need urgent assistance, you are welcome to contact Rebecca Edwards, Senior RDS Manager, directly. She oversees post-award services and is part of the RDS Executive.  You can contact Rebecca via

redwards@bournemouth.ac.uk

/ Microsoft Teams or by calling 01202 961538. 

 

The two managers within the post-award team are as follows: 

 

Alex Morrison, Post-Award Programme Manager. Alex line manages the Project Delivery Officers.

Alex is available Monday to Thursday.

You can call Alex on MS Teams. 

 

Gary Cowen, Finance and Systems Facilitator. Gary line manages the Project Administrators within the team.

Gary is available Tuesday to Friday.

You can call Gary on MS Teams. 

 
Attend a drop-in session 
Each Thursday morning, the post-award service team offer a drop-in service for any queries that you may have. You can join the session on teams via

this link

or email Rebecca Edwards for a diary invitation. 

 
Escalating concerns  
On occasion, our service users may need to formally raise concerns about the service that they have received. If you wish to formalise your concerns, you are kindly advised to follow the steps below: 

 

Email Rebecca Edwards, Senior RDS Manager via

redwards@bournemouth.ac.uk

 

Within this email, please detail: 

 

Which RKE project(s) 

 

The nature of the concern 

 

How time critical resolution is (for example, if there is an urgent deadline)

 

Any outcomes you are looking for as a result of your escalation 

 

Any evidence / relevant background information pertinent to your concern.   

 

On receipt of your formal concern, we will

listen, resolve

and

log.

We will handle your concerns sensitively and ask if there if there are any aspects you wish to remain confidential, that you highlight this. 

 

Our formal concern log is used to inform our programme of transformation. Where your concern is outside of RDS' control, we will bring it to the attention of the relevant area of the University. 

 

If you do not believe your formal concern has been satisfactorily addressed, the next point of escalation is to Julie Northam, Head of RDS/part of the University Leadership Team.