Project Delivery Team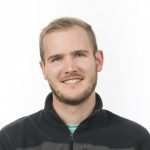 Alex Morrison
Post Award Programme Manager
morrisona@bournemouth.ac.uk
(01202) 968250
S801, Studland House
As the Post-Award Programme Manager I oversee the effective delivery of the post-award support processes to allow our research teams to undertake their projects. I enjoy contributing towards the success of BU's research agenda and like to identify and implement ways to improve the post-award service my team and I offer. I have worked at BU since December 2015 and covered a number of roles within the Project Delivery Team in RDS.  
I studied as an undergraduate at BU, graduating in TV Production. Outside of work I enjoy renovating my home, learning new practical skills (most recently boat engine repair) and spending time with my family.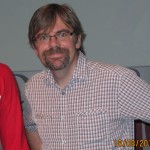 Gary Cowen
Finance & Systems Facilitator
gcowen@bournemouth.ac.uk
(01202) 968259
S801, Studland House
I am the Finance & Systems Facilitator within the Project Delivery team. I can offer help/advice on all aspects of research finance, including but not limited to; forecasting (both recognised income/costs & cash flow), VAT, expenditure monitoring (v budget), invoicing, etc. I also developed the Research Enterprise Database (RED) upgrade and CAT (costing application tool) systems. If you are having access issues or other, I'm the man to sort it out! Over the years, I have taught myself SQL, so if you need to report on data held within RED, I can help with this. 
Prior to joining BU, I worked in the private sector and for 23 years worked for an engineering company as Management Accountant (6 years) and then Financial Controller (17 years). 
Outside of work, my passion is football, either watching (my beloved West Ham Utd) or playing. I am also a FA qualified football coach, but sadly my coaching days are over now (I coached a youth football team for 11 years). When I'm not on a football pitch, you can usually find me rummaging around second-hand record shops looking to add to my already vast collection of vinyl….so if you have anything from late 60s / early 70s progressive/psychedelic genre that you want to get rid of, please let me know 🙂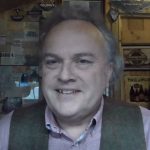 Philip Leahy-Harland
Project Delivery Officer
pharland@bournemouth.ac.uk
(01202) 968272 / MS Teams
Studland House – S801
As a 'PDO' I provide support for all RKE projects from award onwards.
I have a finance and project management background spanning community interest companies, local government and Royal Mail.
I am curently restoring a 17th century Dorset thatch cottage. Traditionally built dwelling conservation and care is a passion, I am happy to advise on listed planning, damp or damp related defects and renovation proposals over a beer.

PS unlike my colleagues my photo is recent, I still look like this!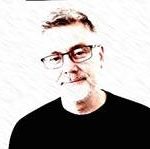 Dean Eatherton
Project Delivery Officer
deatherton@bournemouth.ac.uk
(01202) 968280
Studland House – S801
I am responsible for providing professional support and specialist advice to academic colleagues on post-award research and knowledge exchange activity.
Pre-BU I worked in central government in a variety of roles, the last was handling labour market policies to support the disadvantaged back into employment. I also spent a number of years working in the private sector at home and abroad, in the financial trading environment.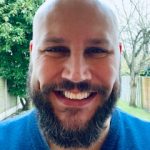 Brian McNulty
Project Delivery Officer
bmcnulty@bournemouth.ac.uk
(01202) 964012
S801, Studland House
As a Project Delivery Officer I am responsible for providing professional support and specialist advice to academic colleagues on post-award research and knowledge exchange activity.
I joined BU in 2012 and in that time I've held the roles of
Research & Knowledge Exchange Support Officer, Programme Administrator, Research Development Co-ordinator, and Impact Officer. This breadth of experience across the institution gives me unique insight to better assist academics.
Outside of work I love to play with my daughter, read, play computer games, and go on family trips.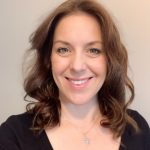 Tracy Pope
Project Delivery Officer
tpope@bournemouth.ac.uk
Available via MS Teams
Studland House – S801
Joining Bournemouth University in 2021, my new role as Project Delivery Officer means I am responsible for providing operational support for a portfolio of externally funded projects, acting as a first point of contact to the research team regarding all aspects of the post-award process. 
With over 20 years' experience of working in financial, capital and project reporting for both corporate and education sectors, my background covers supporting projects worldwide in the construction of hotels, aquariums, theme parks and thrill-seeking rides including rollercoasters.  The wonderful world of project research now awaits as I look forward to exciting times ahead. 
Outdoor pursuits are how I like to spend my free time where you'll find me paddleboarding, kayaking and hiking the glorious south coast of England.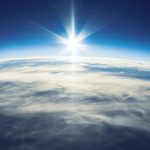 Abigail Spong
Project Delivery Officer
aspong@bournemouth.ac.uk
Available via MS Teams
Studland House – S801
My role within RDS as a Project Delivery officer involves the facilitation of new contracts, providing specialist support to Academic colleagues and financially managing post award research projects. I joined BU February 2022 after coming from an NHS background. 
 I have been fortunate enough to have had extensive experience in managing research projects on the other side including participant recruitment/data collecting, report write ups and journal article submissions.  Before starting out in research I completed my BSc Hons in Psychology. I was then fortunate enough to work as a Research Assoicate and Research Assistant whilst undertaking my MSc in Clinical Exercise Science at the University of Portsmouth. 
Outside of work I have a passion for life, traveling to new places, reading, completing various jigsaw puzzles, collecting Vinyl records, CD's, DVD's and old VHS tapes!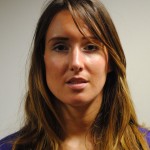 Laura Zisa-Swann
Project Delivery Officer
(PTHP)
lzisa@bournemouth.ac.uk
(01202) 968264
S801, Studland House
I support the team on an ad hoc basis. I am responsible for providing professional and specialist advice and support to academic colleagues on all aspects of post-award R&KE activity, including advising on contracts and project deliverables, management of budgets and project management.

Research Governance Team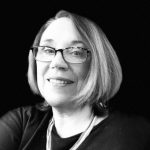 Lesley Hutchins
Research Commercialisation Manager
lhutchins@bournemouth.ac.uk
(01202) 961044
Available via Teams
Studland House – S801
The overarching role of the Research Commercialisation Manager is the exploitation of BU's research IP for commercialisation and societal benefit. On a daily basis, this means managing BU's portfolio of IP disclosures, prioritising projects for institutional support that are suitable for commercialisation, managing central processes for commercialisation and leading internal engagement for IP.
As well as my role as Commercialisation Manager, I also have overall responsibility for the research governance team at BU.
As Research Commercialisation Manager at BU, I will draw upon my extensive career experience in bringing products to global markets, financing start-ups in different countries, intellectual property management, licensing and partnering to successfully commercialise prospects in the BU research pipeline. I am an entrepreneur by nature and enjoy exploring the commercial or social enterprise opportunity for any potential offering. I have taken more than a dozen medical devices from bench to market launch in the EU, USA and SEA, and guiding many of these products through CE marking and 510K approval. I am very keen to apply this know-how and work with our local hospital partners to ensure that the BU innovation pipeline evolves into products or treatments that enhance healthcare.
Outside of work, fitness and sport have always been a big part of my life; having represented Great Britain in judo before going to university and again, in the last 4 years, at the World Veteran Judo Championships (veteran categories start when you are 30+ in Judo!), where I won silver and bronze medals in consecutive years for Team GB.  Also enjoying the outdoors, I am very pleased to have landed in Dorset and be able to take advantage of the wonderful coastline and countryside the county has to offer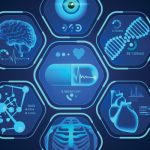 Juan Campos-Perez
Clinical Research Coordinator
jcamposperez@bournemouth.ac.uk
Available via Teams
Studland House – S801
My current role at BU RDS involves supporting the development of activities related to clinical research and laying out the quality assurance processes and standards, as required, for enabling the growth of the areas of strategic priority for the University. 
My background is in laboratory research, having obtained a PhD in Immunology from the University of Aberdeen. After completing my PhD, I took several laboratory-based roles, predominantly in the fields of immunology and cell biology. Of note, two of these roles were conducted within the pharmaceutical industry.  
The first role was with GlaxoSmithKline (GSK) where I led a study which used an innovative experimental design to replicate the hypoxic conditions seen in people with Chronic Obstructive Pulmonary Disease (COPD). The purpose of the study was to identify biomarkers of inflammation in human airways.  
The second industry-based role was with GenVax Ltd, a University of Southampton spin-off enterprise which was created to commercialise the University's proprietary vaccine technology. The role involved confirming the efficacy of the company's pre-clinical vaccine portfolio, identifying which vaccines would be more suitable for use in clinical trials and making any necessary modifications to render each vaccine suitable for their use in humans. Furthermore, my day-to-day work required access to the Biobank at the University of Southampton and training on the Human Tissue Act was a requirement. 
It was during the latter role that I developed an interest in clinical trials, which led to a six-year spell in NHS R&D (Queen Alexandra Hospital, Portsmouth). During this time, I was responsible for the Hospital's "home-grown" research, therefore gaining expertise in research governance and quality assurance, management of drug trials, Good Clinical Practice (GCP), human tissue standards, MHRA inspections and trials involving non-CE marked medical devices. 
Outside of work, I enjoy occasional bouts of fitness (such as running around the block, walking my dog or kicking a football around the park), socialising, travel and tropical aquaria.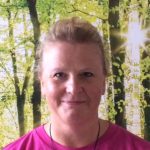 Sarah Bell
Research Governance Adviser
sarah.bell@bournemouth.ac.uk
Available via Teams
Studland House – S801
I am the Research Governance Adviser based within Research Development & Support.  I have the responsibility of managing  the ethics review process for both academic research and postgraduate research (high risk) and research governance, such as monitoring.  If you have a question about how to apply for a formal ethics review or research governance, please get in touch.
I manage the Online Ethics Checklist (OEC) and the OEC Admin System (system for the review of ethics checklists).
To keep up to date on research governance, ethics and integrity visit the Research Governance, Research Ethics & Integrity website.
Suzy Wignall
Clinical Governance Adviser
swignall@bournemouth.ac.uk
Available via Teams
Studland House – S801
I am the Clinical Governance Adviser responsible for managing ethics applications and providing advice for researchers applying for external approvals via IRAS.  If you have a question about applying to the NHS (including BU Sponsorship) or BU ethics, please get in touch.
Together with the Research Governance Adviser, I manage the Online Ethics Checklist and OEC Admin System.  I also manage EDGE (Clinical Research Management System).
To keep up to date with Research Ethics and Clinical Governance @ BU visit the Research Governance, Research Ethics & Integrity Website.
I was previously the Research Governance Manager at Dorset County Hospital, and a Clinical Trials Assistant before that at the same Trust working on the Urology, Renal and Dermatology portfolios.
In my current role I am the Alternate Vice Chair of the West Midlands – Black Country NHS Research Ethics Committee, a Volunteer Advisor for the UK Research Integrity Office, and I facilitate NIHR Good Clinical Practice across the Wessex area.
Before I started working in Research in 2014, I completed a Masters in Screen Translation at the University of Sheffield. I obtained a BA Honours degree in Spanish and Italian at Lancaster University with a year studying in Spain and Italy.
I am currently undertaking a part time PhD in the Faculty of Health & Social Sciences.