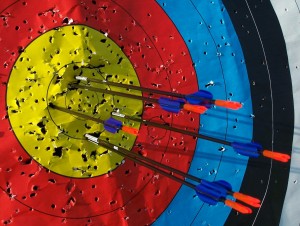 What is HEIF?
The Higher Education Innovation Fund is allocated by the Higher Education Funding Council for England (HEFCE). This is knowledge exchange funding distributed to institutions in order to support and develop a broad range of knowledge-based interactions between universities and colleges and the wider world, which result in economic and social benefit to the UK. This can and does involve working with a variety of organisations including businesses, charities and academia.
The latest round of HEIF funding is HEIF 6, and runs from 1 August 2017 until 31 July 2022. These timescales are specified by HEFCE.
More recent HEIF funding rounds have run from:
HEIF 5+1+1: 1 August 2016 – 31 July 2017
HEIF 5+1:  1 August 2015 – 31 July 2016
HEIF 5:      1 August 2011 – 31 July 2015. Case studies were submitted to HEFCE as part of the monitoring and reporting process.
How can I access HEIF funding?
HEIF is supported from ring-fenced government science and research funding and from HEFCE funding, reflecting that knowledge exchange is linked with research and teaching. The Government has confirmed its commitment to long-term support of knowledge exchange (KE) in the context of the 2015 Spending Review, the HEIF method, and strategies processes. The Government intends that the HEFCE KE policy function will become part of Research England, in UK Research and Innovation (UKRI), but that KE will be an area of joint working between UKRI and the Office for Students (OfS).
BU has submitted a five-year KE strategy and future BU HEIF allocations will dependent on acceptance of this strategy. As with other institutions that are awarded this funding, BU will have the flexibility to use their HEIF allocations for the full range of knowledge exchange activities as set out in the policy request.
HEIF: Institutional five-year knowledge exchange strategies – Policy and request for institutional strategies.
HEFCE expect institutional strategies to be based on enduring institutional and academic capabilities, long-term partnerships, and intended outcomes and impacts and hence should not change frequently. Annual monitoring and returns will be required.
What types of projects are funded by HEIF?
Institutions have the flexiblity to decide how HEIF funding is allocated internally. The latest funding round HEIF 6 was allocated through an open call across BU.
Allocations i.e funding levels are performance based. Funding to BU was in the region of £600,000 for 2016 – 2017. This has been allocated to  staffing contract roles, and  a number of live projects and is probably one of the largest funding portfolios to come into the Research and Knowledge Exchange Department at BU.
There are 12 projects currently live. Two projects have been featured in the Bournemouth Research Chronicle (BRC), Edition 6, Published 2016/January 2017; showcasing how research undertaken at BU can address challenges within industry: "Innovation in industry: how researchers and the wider comunity are working together. "
More information about these projects and the last funding round HEIF 6 (1 August 2017 – 31 July 2022) can be found at this link on the BU Research Blog.
For more information detailing how HEIF is run at BU; click here to access the Frequently Asked Questions (FAQs).
HEIF projects in the media
Why not listen to the "Research Spotlight" interview from one of the Research Assistants who worked on the HEIF 5+1 project "Building Roman Britain."
BU media and journalism students develop interactive documentary to illustrate the Psychiatric Genetic Counselling research project.
Policing and crime reduction puts BU HEIF projects on the map –literally. The Research Map on the College of Policing website plots details of relevant ongoing policing research activity and collaboration.
Award winning SHIVA project progresses with innovation funding.
Using computer models to predict how changes to the environment affect birds living in costal habitats and how this can inform conservationists.
And from birds to bees ….Interested in helping bees and other pollinators thrive in our towns and cities? – The newly launched Pollinator Exchange is your one-stop resource.
Innovation funding now featured on Instagram!
Follow on Instagram: https://www.instagram.com/heif_at_bu/
Who can I talk to about HEIF funding at BU?
A large amount of information about HEIF funding, the application process, costings and project budgets, pre and post award support can be found within this FAQs document.
RDS co-ordinate the HEIF project portfolio for BU. Feel free to contact us if you have any questions regarding HEIF at BU or knowledge exchange activities including business engagement and innovation funding.
It is anticipated this page will be updated as the funding cycle progresses and details are released from HEFCE.