Research Development & Support (RDS) is comprised of three functional teams.  You can access a structure diagram of RDS here.
Contact details and information about staff in the three functional teams can be found on the following pages:
RDS is led by Julie Northam, Head of RDS, and is based on the 8th floor of Studland House (Lansdowne).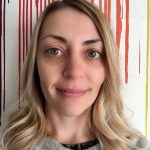 Julie Northam
Head of Research Development & Support
jnortham@bournemouth.ac.uk
(01202) 961208
I lead Research Development & Support at Bournemouth University.  This includes contributing to and operationalising the research and knowledge exchange strategy, enriching our research culture, leading preparations for the REF and overseeing research system development. I am a member of the University Leadership Team, Senate, the University RKE Committee and all its sub-committees. Prior to working in RDS I worked in one of the Schools as a Finance and Resources Manager, and prior to working at BU I worked at Southampton Solent University. I am an external peer reviewer for Vitae for the EC HR Excellence in Research Award. I have a first degree in sociology and a masters in human resource management, and am currently pursuing a PhD. My favourite place is California, and I enjoy reading, walking, going on amazing holidays, and playing with my children.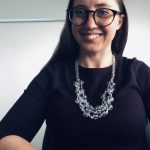 Dr Rebecca Edwards
Senior Research Development & Support Manager
redwards@bournemouth.ac.uk
(01202) 961538
As Senior Research Development & Support Manager, I provide executive managerial support to develop and implement BU's research agenda and strategy. This is to enable the University to meet its strategic aims and performance KPIs, and ensuring excellence and efficiency in the delivery of research support. I have a broad remit working across RDS, and all Faculties and Professional Services, to ensure high-quality research support is provided to academic staff and to grow strategically important areas of research.
I also lead and coordinate support for building consortia and external partnerships for research bids and projects. This involves providing expert, hands-on support to senior academic colleagues, particularly those in the University's Strategic Investment Areas to build teams to secure high quality and high-value external funding, and maximise research IP exploitation.
Having joined BU in 2012, my position builds on my previous roles at the institution including Public Engagement & Impact Manager, Research & Knowledge Exchange Development Manager, Knowledge Exchange & Impact Manager and interim Head of Academic Operations in OVC.
My passion for research and knowledge exchange stems from my time as a researcher in the decade prior to joining BU. After completing a BSc in Geography from Royal Holloway, University of London, at the same institution I was awarded an ESRC CASE Studentship to explore the impacts of public space policy on place – co-funded by Grosvenor Estates and the Royal Institution of Chartered Surveyors (RICS). This triggered my dual passions of understanding the impacts of national government policy at a localised level and how society engages within the public sphere.
I was then appointed as a Research Associate at Cardiff University, first as part of the Regeneration Institute and latterly the Wales Institute of Social & Economic Research (WISERD). Here I had a diverse and varied role, working on multiple research and knowledge exchange projects – often at the same time! Through funders including the ESRC and Joseph Rowntree Foundation (JRF), I developed my interest in governance and policy through research into social housing, urban regeneration and safeguarding young people.
After three years at Cardiff, I then spent the next three at University of Southampton as a Research Fellow within the Third Sector Research Centre (TSRC), funded by the ESRC, Office for Civil Society and Barrow Cadbury Trust. Here, I project managed a work stream of three interrelated projects which focused around the environment and the third sector.
Outside of work, I enjoy time on the beach (and in the sea), walking (preferably up mountains) and spending time with my family (one husband, one son and assorted rescue animals).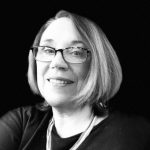 Lesley Hutchins
Research Commercialisation Manager
lhutchins@bournemouth.ac.uk
(01202) 961044
The overarching role of the Research Commercialisation Manager is the exploitation of BU's research IP for commercialisation and societal benefit. On a daily basis, this means managing BU's portfolio of IP disclosures, prioritising projects for institutional support that are suitable for commercialisation, managing central processes for commercialisation and leading internal engagement for IP.
As Research Commercialisation Manager at BU, I will draw upon my extensive career experience in bringing products to global markets, financing start-ups in different countries, intellectual property management, licensing and partnering to successfully commercialise prospects in the BU research pipeline. I am an entrepreneur by nature and enjoy exploring the commercial or social enterprise opportunity for any potential offering. I have taken more than a dozen medical devices from bench to market launch in the EU, USA and SEA, and guiding many of these products through CE marking and 510K approval. I am very keen to apply this know-how and work with our local hospital partners to ensure that the BU innovation pipeline evolves into products or treatments that enhance healthcare.
Outside of work, fitness and sport have always been a big part of my life; having represented Great Britain in judo before going to university and again, in the last 4 years, at the World Veteran Judo Championships (veteran categories start when you are 30+ in Judo!), where I won silver and bronze medals in consecutive years for Team GB.  Also enjoying the outdoors, I am very pleased to have landed in Dorset and be able to take advantage of the wonderful coastline and countryside the county has to offer.
VACANT
Operations Officer (RDS)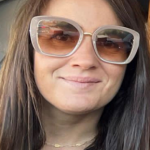 Rhyannan Hurst
Operations Coordinator (RDS)
rhurst@bournemouth.ac.uk
(01202) 961511
I am responsible for a range of secretarial and organisational tasks to support Research Development & Support
I am responsible for all BRIAN enquiries, training and supporting documents.  BRIAN is BU's Publication management System which provides academics with an interface to the world, managing BURO and Open Access content.
Outside of work I have 2 gorgeous children Esmee & Finley who keep me very busy and entertained. My passion is craft and design having graduated with a BA Hons in Fine Art at The Arts Institute at Bournemouth then pursued jewellery and ceramics which led me to work as a part-time jewellery designer/maker selling in Galleries and craft shops across the UK. I spend my weekends at my beach hut come rain or shine!