The Research & Knowledge Exchange Office (RKEO) was established in September 2011 with the remit of supporting all research and knowledge exchange activity at BU.
RKEO is comprised of three functional teams which directly report into Tim McIntyre-Bhatty, Deputy Vice-Chancellor.  You can access a structure diagram of RKEO here: RKEO Structure chart
Contact details and information about staff in the three functional teams can be found on the following pages:
RKEO is led by Julie Northam and is based on the 4th floor of Melbury House (Lansdowne).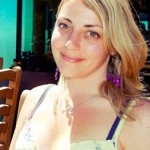 Julie Northam
Head of Research & Knowledge Exchange
jnortham@bournemouth.ac.uk
(01202) 961208
M402, Melbury House
I lead the Research and Knowledge Exchange Office at Bournemouth University.  This includes contributing to and operationalising the research and knowledge exchange strategy, enriching our research culture, leading preparations for the REF and overseeing research system development. I am a member of the University Leadership Team, Senate, the University RKE Committee and all its sub-committees. Prior to working in RKEO I worked in one of the Schools as a Finance and Resources Manager, and prior to working at BU I worked at Southampton Solent University. I am an external peer reviewer for Vitae for the EC HR Excellence in Research Award and am a qualification assessor for ARMA's Certificate in Research Management. I have a degree in sociology and a masters in human resource management, and am currently pursuing a PhD. I have two amazing children called Calista and Zack. My favourite place is California, and I enjoy reading, walking and going on amazing holidays.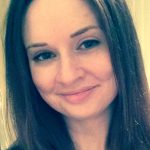 Natalie Tealdi
Finance & Resources Officer (R&KEO)
ntealdi@bournemouth.ac.uk
(01202) 968242
M402, Melbury House
I deal with all aspects of the smooth running of the finances and resources of the R&KEO and am in the office 3 days a week (Wed-Fri). I've worked at BU since 2012 in a variety of roles. I have a 2:1 BA Hons in Magazine Journalism, a Digital Marketing Diploma and I'm also a Reflexologist.  Outside of work I am mostly busy being a mum to our baby boy and crazy little Shih Tzu dog. I enjoy walks with my family and friends, reading, writing, travelling and music.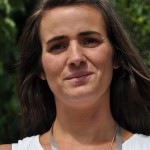 Rhyannan Hurst
Finance & Resources Administrator (R&KEO)
rhurst@bournemouth.ac.uk
(01202) 961511
M402, Melbury House
I am responsible for a range of secretarial and organisational tasks to support the Research & Knowledge Exchange Office.
I am responsible for all BRIAN enquiries, training and supporting documents.  BRIAN is BU's Publication management System which provides academics with an interface to the world, managing BURO and Open Access content.
Outside of work I have 2 gorgeous children Esmee & Finley who keep me very busy and entertained. My passion is craft and design having graduated with a BA Hons in Fine Art at The Arts Institute at Bournemouth then pursued jewellery and ceramics which led me to work as a part-time jewellery designer/maker selling in Galleries and craft shops across the UK. I spend my weekends at my beach hut come rain or shine!