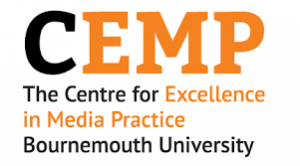 Global Media Education Summit 2023 
Simon Fraser University, Vancouver, Canada
March 2nd and 3rd 2023 – in person, with virtual panels. 
Conference Theme: Media Edu-cologies
The Global Media Education Summit (MES) brings together an international network of researchers, educators, and practitioners across all aspects of media education, media and digital literacies, youth media production and media and technology in education. As the leading global showcase for research, pedagogy, and innovation, MES explores the changing currents across media education and media literacy communities around the world
Now in its fourteenth year, MES is convened by the UK's Centre for Excellence in Media Practice, in collaboration with a leading media education space in a different country each year. In 2023, the School of Communication and the Community Engaged Research Initiative at Simon Fraser University in Vancouver, Canada will host the event, in partnership with the McLuhan Foundation. Simon Fraser University is located on the unceded and unsurrendered territories of the xʷməθkʷəy̓əm (Musqueam), Sḵwx̱wú7mesh Úxwumixw (Squamish), səl̓ilw̓ətaʔɬ (Tsleil-Waututh), q̓íc̓əy̓ (Katzie), kʷikʷəƛ̓əm (Kwikwetlem), Qayqayt, Kwantlen, Semiahmoo and Tsawwassen peoples.
We are pleased to announce that the Youth Media Education Summit (YMES) will return for the 2023 event, and will feature young people from across the local region working in a context of youth media production with educators and media creators from partner organizations.
The 2023 MES will be an in-person conference with some integrated virtual panels for delegates who are unable to travel to Vancouver. In addition, we will offer a special reduced rate registration fee to support participation by colleagues from locations across the Global South.
About the theme
The theme for the 2023 Media Education Summit is Media Edu-cologies, a construction that captures a complex set of ecological and environmental concerns now at the very centre of our field. The first concern is that posed by the climate crisis and instability in the Anthropocene, which for our field raises profound questions of media and 'living systems' (Antonio Lopez), how media infrastructures operate in nature and influence the earth's ecologies, and how these systems can be engaged through new research, new conceptual frameworks, and new practices and pedagogies that address the place of the ecologies across global mediated life.
Where the ecological is mediated, media constitute an environment, and thus the second concern is that posed by our new socio-technical digital order, the impact of which has changed how we live everyday life. Through datafication, algorithms, surveillance structures and social media, our media is now an ecology, an environment that we habitually live through and connect with and that in turn, watches us and weaves our behaviour into a data order.
Together these overlapping concerns demand understanding and action on an ecological scale, and in this context the traditions of media education, media and information literacy and youth media production have much to offer and have already proven to be powerful resources for responding to the rise of algorithmic cultures, disinformation and misinformation, information fog and warfare, and the representation of nature, race, ethnicity, indigeneity and various forms of difference. Indeed, amidst our new media order, communities are continuing to find creative ways to resist and counter the impact of biased algorithms and tech corporations in their lives.
In Media Edu-cologies we welcome Papers and Conversations (see format definitions below) that broadly address ecological research, pedagogies, practices and conjunctures across the fields of media education and media literacies.
We send out this call to a wide range of recipients: educators, practitioners, researchers, activists / media artivists and those working in fields adjacent to media education and media literacies.
Proposals are invited for work across a range of topics, including (but not limited to):
The role of literacy and ecological metaphors in the field of media education;
Old media ecologies, new media environments;
Ecoliteracy, ecomedia, climate change pedagogies;
Petro cultures, energy futures and public communication
Algorithms, datafication, artificial intelligence, computational thinking, power and identity;
Race, ethnicity, indigeneity and algorithms of oppression;
Digital media infrastructures and the materialities of media systems;
Surveillance – markets, states and young people;
Social media, democracy and regulation;
Media, disinformation and hypermedia environments;
Social justice and media education;
Global health crisis and public communication;
Refugees, migration crisis and media educationDecolonizing digital spaces
Digital resistance, activism, and justice
How research informs practice – examples from formal and informal education
Pedagogical strategies for exploring digital environments and youth.
Call for Abstracts 
We will be inviting abstracts for two options – MES Papers and CEMP Conversations.
MES Papers
MES 2023 invites presentations of research / practice in the broad fields of media education, media / digital literacies and media / technology in education. For this MES, we are particularly interested in receiving abstracts related to the theme of Media Edu-cologies.  
Paper presentations should share the outcomes of research / practitioner enquiry, raising questions for the audience to discuss. Presentations are typically 15-20 minutes in length, forming part of a parallel session of 3 or 4 papers.
CEMP Conversations 
This strand of the conference offers a different, more interactive platform for the exchange of research, practice and innovation in the broad fields of media education, media / digital literacy and media / technology in education. For the 2023 event, CEMP conversations should relate to the theme of Media Edu-cologies Conversations are given more time than standard presentations (typically two per parallel session) and can take the form of a seminar discussion, screening or other showcasing of work, demonstration, panel, workshop or roundtable, but we are open to other proposals.
Abstracts for both Papers and Conversations should be 250-300 words in length and must include:
      Title
      5-6 key words
      A description of your topic, the work you will, present, and how you wish to present it
      An indication of approaches or methods and/or research results, including their significance for the field of media education.
      An indication of any media that will be included in the presentation
In addition, please include:
      Author(s) bio of 50-75 words
      Institutional affiliation(s)
      Contact address and email
Please note, that in addition to the two in-person options, we are also offering some options for virtual presentations. As well as stating clearly whether your abstract is for an MES Paper or CEMP Conversation, please also state if you wish to present virtually or in person.
Timeline:  
Submissions open: 8.5.22
Deadline for submissions: 2.9.22
Feedback will be provided by: 30.9.22
Resubmissions by: 14.10.22
Final decisions by: 28.10.22