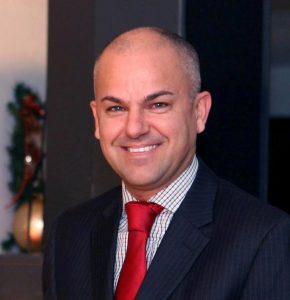 Dr. Miguel Moital, Principal Academic in Events Management within the Department of Events & Leisure, has been appointed international expert and external examiner for the Portuguese Agency for Assessment and Accreditation of Higher Education – A3ES. The agency validates and re-validates programmes at graduate, postgraduate and Doctoral level.
Every 6 years accredited programmes have to request re-validation, with the process including a visit to the University by a panel made up of two national academics, an international expert, a student and a representative of the agency. The day long visit includes meetings with the dean, the quality assurance manager, the programme leadership team, the teaching team, and student and alumni representatives. Each visit also includes a working lunch with employers and institutional partners. The ethos of the exercise is to evaluate whether the course meets minimum quality standards as well as to engage in discussions of possible measures that could contribute to improving the quality of the programme.
Dr. Moital has recently carried out two programme revalidations in Porto and will travel again in November to undertake a further two in Lisbon.