What is FoMO and how does it shape event decision-making and event experience?
The Department of Events & Leisure within the Faculty of Management is at the forefront of research on FoMO (Fear of Missing Out) in events and it has recently held the first workshop on the topic. The project was developed under BU's Undergraduate Research Assistantship (URA) scheme.
Helena Jarman, a final year BA Events Management student, spent 6 weeks researching the topic under the supervision of Dr. Miguel Moital. Besides researching the topic, Helena helped prepare and deliver the one-day workshop, which was attended by event managers from local Charities.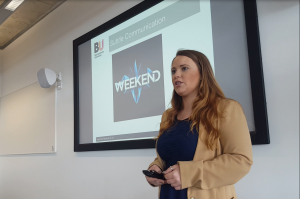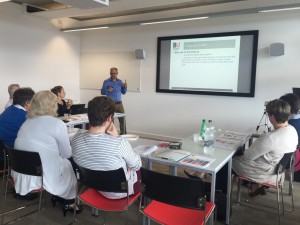 As part of the legacy of her research assistanship, they recorded two videos:
In this video, Dr. Miguel Moital interviews Helena about the findings of their research.
In this second video, Helena talks about her 6 week research assistanship
The workshop was a success, with participants providing very positive feedback:
"This workshop helped me to understand how people use social media and the thought processes and emotions behind it. It's a lot more complex than I realised. The information was clear and examples useful / relevant. I thought the workshop was really well put together, just the right balance of information and opportunity for discussion. It was good to have the opportunity to discuss events and share our marketing materials with other participants in a supportive environment. Thank you very much for an enjoyable and informative day. I would certainly recommend the training to others."
Events & Fundraising Coordinator, Bournemouth
"The course has encouraged me to look at our events and establish ways to make them prestigious. It has also re-enforced the concept of providing the right tools to the potential attendees to enable the creation of FoMO. I have left the course understanding the language needed and the moral implications of FoMO. I would say therefore that the course has significantly increased my confidence in using FoMO as a marketing tool."
Digital Projects Co-ordinator, Bournemouth
Helena also participated in the 1st Global Festival of Learning organised by Bournemouth University at Sunway University, Malaysia, where she co-presented with Miguel the results of their research.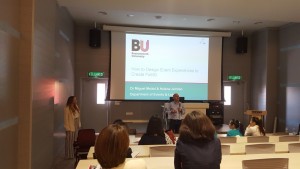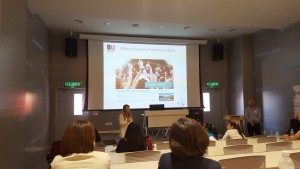 The department is planning to stage future workshops (in Bournemouth and London), so if you know any event managers/professionals who could be interested, ask them to register their interest by sending an email to Miguel (mmoital@bournemouth.ac.uk).