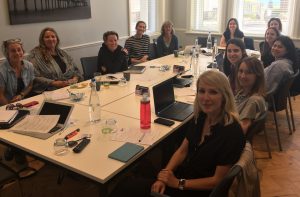 The Gender Research Group (GRG) was established in June 2019 following workshops attended by academic staff from the Faculty of Management. The group met to share their past and present gender-related research activities, and to discuss future research plans. During the workshops a number of objectives were agreed by the group, these include:
To increase the visibility of gender-related research across BU
To support and mentor group members around research bidding, including interdisciplinary projects, and research outputs
To align with and influence BU2025 in regard to the growth of Strategic Investment Areas (SIAs), and engagement with United Nations Sustainable Development Goal (SDG) 5
To impact internal practices and policy in line with Athena Swan
To embed gender equality across the curriculum to support Athena Swan
To strengthen the representation of gender-related research by empowering and celebrating female research achievements
Moving forward, the Women's Academic Network (WAN) will support the next meeting of the Gender Research Group, which will be at the start of November 2019. This meeting is open to all academic staff from across BU.
If you have a staff research profile that is linked to gender, or you intend to engage with gender-related research in the future, and you are interested in attending the next GRG meeting, please contact:
Jayne Caudwell (jcaudwell@bournemouth.ac.uk) and Paola Vizcaino (lvizcainosuarez@bournemouth.ac.uk)