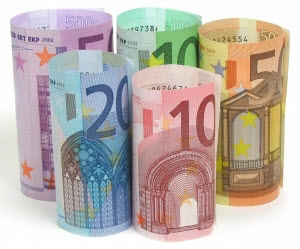 MEDIA 2007 The Sales Agent Scheme 2012: One of the objectives of the programme is to encourage and support the wider transnational distribution of recent European films by providing funds to distributors, based upon their performance on the market, for further reinvestment in new non-national European films.  The scheme also aims to encourage the development of links between the production and distribution sectors thus improving the market share of European films and the competitiveness of European companies. Deadline 18.06.12
Europe for Citizens: The European Commission, Education, Audiovisual and Culture Agency (EACEA), has launched a call for proposals (deadline 01.06.12) under the Europe for Citizens Programme. The Programme has five priorities and all projects are required to address at least one of these priorities:
the future of the EU and its basic values;
active European Citizenship: civic participation and democracy in Europe;
inter-cultural dialogue;
people's wellbeing in Europe: employment, social cohesion and sustainable development; and
impact of EU policies on societies.
Industrial Relations and Social Dialogue: The European Commission, Directorate-General for Employment, Social Affairs and Inclusion, has launched a call for proposals to promote industrial relations and social dialogue. This call is aimed at measures and initiatives designed to facilitate the adaptation of social dialogue to changes in employment and work-related challenges such as:
addressing the modernisation of the labour market;
quality of work;
anticipation, preparation and management of change and restructuring;
flexicurity;
skills;
mobility and migration;
youth employment;
contributions to health and safety;
reconciliation of work and family life;
gender equality;
anti-discrimination;
active ageing;
active inclusion; and
decent work.
Please note that there is a second deadline set to 4 September 2012 for actions commencing no earlier than 4 November 2012 and no later than 21 December 2012.
EDULINK II: EDULINK, the African, Caribbean and Pacific Group (ACP) – European Union (EU) Co-operation Programme in Higher Education, has launched a call for proposals. Proposals will have to address one of the following two priority areas: Energy access and efficiency; or  Agriculture and food security. The specific objectives are to increase the capacity of ACP HEIs at two levels: Management /Administration and Academic. Proposals will aim at supporting HEIs in ACP States to create new and upgrade existing curricula and teaching methods, reinforce links between teaching, modern technologies, lifelong learning and research, as well as strengthening their management and administration capacity. Deadline 30.07.12
Sustainable Industry Low Carbon scheme (SILC): The European Commission, Directorate-General for Enterprise and Industry, has launched a call for proposals regarding the Sustainable Industry Low Carbon scheme (SILC).The objective of this call is to support actions that will enable energy-intensive manufacturing and process industries covered by the EU Emission Trading Scheme (ETS) to cope with the challenges of a low carbon economy and to maintain their competitiveness.
More specifically it seeks to identify and select sector-specific or cross-sectoral industrial projects that will develop and deploy cost-efficient technological or non-technological innovation measures, or a combination of both, for improving the GHG (greenhouse gas) emission performance of installations under the EU ETS. Deadline 25.06.12
Support of the European Innovation Partnership on Water: The Commission intends to award a contract to establish a secretariat for the EIP on Water. The secretariat will support the European Commission with the establishment and operational phase of the EIP on water. The activities will vary in nature, and will include secretarial tasks, contact with stakeholders at various levels, support in the development of a strategic implementation plan, co-ordination of the (outcomes of) innovation sites and development of a Web-based market place for water innovations. Deadline 23.05.12
ERA-NET Bioenergy Joint Call: The sixth Joint Call for Research and Development Proposals of the ERA-NET Bioenergy is now open in the areas of biogas and energy crops.The call topics are:
Innovative biogas production. Focal points include e.g. pre-treatment technologies, unexploited substrates, measurement/control, upgrading, management of digestate; and
Sustainable biomass for energy purposes. Focal points include e.g. optimisation of existing and new crops by way of plant breeding or cultivation techniques, breeding and cultivation for cascading uses, harvesting/storage technologies.
Please note that calls for proposals run by ERA-Net projects have their own funding rules and reimbursement rates. Applicants should check the call documentation for further details.
FP7 JTI Clean Sky Call for Proposals: Via the Calls for Proposal, Clean Sky aims to incorporate Partners to address very specific tasks which fit into the overall technical Work Programme and time schedule. Due to the nature of these tasks, the Call is not set up using a set of themes, but it is conceived as a collection of very detailed Topics which can be viewed on the Participant Portal webpage. Deadline is 10th July.