December's community voices webinar welcomes Nick Viney – Dorset farmers 'Lookout' coordinator.
The farming community in Dorset had developed a new initiative to encourage people to be 'Lookouts' in their local area, watching for signs that other farmers may be experiencing mental health difficulties and encouraging them to talk.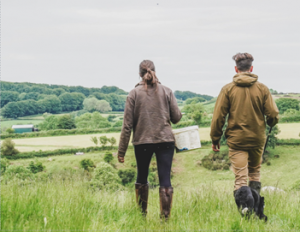 The 'Dorset Lookouts' group is made up of people who live and work in the agricultural industry and understand the multiple challenges that farming faces. The Farming Community Network (FCN) is working with the group and providing training and support.
Lookouts are part of the Dorset farming community. They receive basic training in recognising the signs of mental ill-health and are supported by FCN.
Do join us to hear from Nick, about the difference this farmer-led initiative is making, and the many challenges that remain.
Community voices is a collaboration between BU PIER partnership and Centre for Seldom Heard Voices to provide a platform and a voice to local community activists.
Microsoft Teams meeting
Join on your computer, mobile app or room device
Click here to join the meeting
Meeting ID: 397 765 953 34
Passcode: ohbzTW
Download Teams | Join on the web