Hello,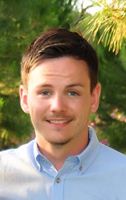 My name is Sam Squelch and I am currently on placement working in the research and knowledge exchange office until July 31st. My degree is in Business Studies and I will be looking to gain and develop valuable skills during my placement that I can take into my last year to help me achieve my desirable grade.
I am the student engagement coordinator working in the knowledge exchange and impact team. I will be assisting the event coordinator in the festival of learning, however my main focus will be on organising events over the course of the year engaging students with the research here at Bournemouth University.
My background is in carpentry and joinery so taking on this placement is a massive change for me, but it is a change that I am enjoying every second of. In my spare time away from work I very much have a passion for football, I enjoy playing football and also enjoy the stress of following my boyhood football club. I also enjoy socializing with my friends and enjoy reading the newspaper daily or watching the news.