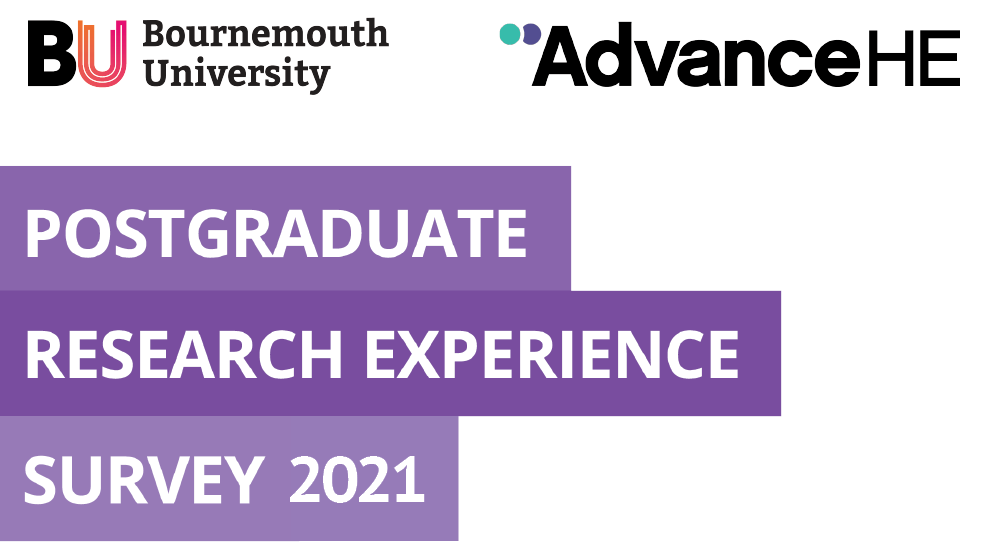 Just one week to go!
The Advance HE Postgraduate Research Experience Survey (PRES) launches next Monday.
---
Have your say
We are keen to make sure our PGRs have the best possible experience while studying with us. To do this, we need to know what you think works well and what as a University we could do better.
PGRs are reminded to look out for an email from the University on Monday 12 April 2021 containing your unique link to the survey. If you can't find this email, contact PRES@bournemouth.ac.uk and we'll help you to get access.
It will take around 15 minutes to complete. Feedback is confidential and any reporting will be entirely anonymous.The survey is your chance to tell us about your experience as a postgraduate research student at Bournemouth University.
Your feedback is important. The Postgraduate Research Experience Survey is the only national survey of postgraduate research students and so is the only way for us to compare how we are doing with other institutions and to make changes that will improve your experience in the future.
We will be making a £1 donation for every survey completed to the student mental health wellbeing charity, Student Minds.
If you would like to know more about the survey, please visit: PRES 2021
We hope you take the opportunity to get involved this year and help us make improvements to your experience.
Best wishes,
The Doctoral College