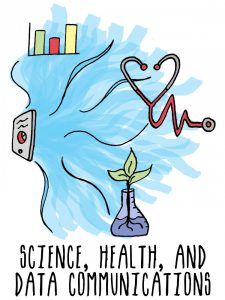 The Science, Health, and Data Communications Research Centre invites you to our Winter-Spring 2022 research series. These talks are open to the public, and encompass topics on representations of bodies in the media, managing your health data, immersive media, and community responses to suicide.
Register for events on EventBrite.
SHDC-RC is an emerging interdisciplinary, cross-faculty centre seeking to explore the ways in which specialised knowledge and information is communicated to the public, including policy-makers and front-line workers, and how mass communication (such as journalism and entertainment media) conveys and represents these areas to audiences.