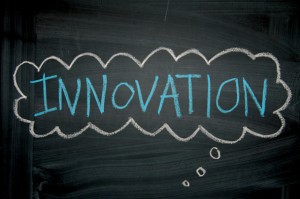 EIT: Consultation Launched on the Strategic Innovation Agenda
The European Commission has launched a public consultation on the forthcoming Strategic Innovation Agenda (SIA) of the European Institute of Innovation and Technology (EIT), which is due to be published by the end of 2011. The consultation is open until 30 June 2011.
Innovation Policy: Proposals for Patent Protection to Boost Research and Innovation in Europe
The EC has unveiled two legislative proposals designed to reduce the costs of patents in Europe by up to 80%. The legislation is intended to enable any company or individual to protect their intellectual property through a single European patent, recognised in 25 EU Member States, and which thereby simplifies and reduces the costs of innovation. The draft proposals now pass to the European Parliament and Council of Ministers, where they require approval before they can enter into force as legislation.
FP8 Policy: LERU Event on Frontier Research
The League of European Research Universities (LERU) recently held an event in Brussels on "Frontier Research for Innovation". The event included a keynote speech from Máire Geoghegan-Quinn, the European Commissioner for Research, Innovation and Science, followed by a panel discussion on the future of European research and innovation funding, in particular frontier and basic research. The panel included Maria Da Graça Carvalho, the rapporteur for the European Parliament's ITRE Committee (on Industry, Research and Energy) report on the simplification of the Framework Programme. Points supported by panel members included that excellence should remain the criterion for selecting Framework Programme projects, whilst structural funds should be used to build excellence.
Not yet signed up for UKRO alerts? See our former blogpost on how to do this.