Dr Richard Shipway (School of Tourism) won the Vice-Chancellor's award for the best collaborative research project for his ESRC-funded project – The Sport Tourism Opportunities for Research Mobility and International Networking Group (STORMING) Initiative.
The grant award formed part of the ESRC's 'International Training and Networking Opportunities Programme'. The project supported seventeen early career researchers across eleven higher education institutions throughout the UK, through the provision of a series of international networking opportunities for emerging researchers with a commitment to supporting and further developing sport tourism research. All aspects of the delivery, organisation and external leveraging of the project were managed by Richard. The project has delivered a series of international research outputs and positioned the School of Tourism at the heart of emerging research in this area. Richard has also maximised opportunities from this project, including an invitation to serve on the ESRC Peer Review College, reviewing grant applications in the social sciences.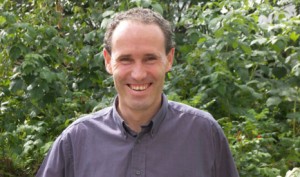 Richard received the award for having made a substantial impact in collaborative working within BU, and securing external funding to create an innovative research network involving internal colleagues and external institutions. The research undertaken by the network has led to high impact outputs.
Congratulations Richard! 😀