We have received information about the following funding opportunities which may be of interest:
British Academy/Leverhulme Senior Research Fellowships
This scheme enables established scholars to have one year's research leave with funding being provided to cover the costs of replacement teaching.  The closing date for applications is 16 November 2011.  The Academy takes no account of an applicant's age or current status (eg Professor, Lecturer) in determining eligibility for these awards. Rather, in all cases, award-holders are expected to be able to disseminate the results of their research not only through publications, but also through feeding into their future academic career after the end of the awards. Any field of study in the humanities and social sciences is suitable for support.  More info available on the website.
Lister Institute Research Prizes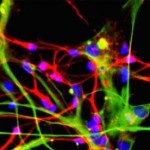 The Lister Institute of Preventative Medicine, which is a registered charity established to support biomedical and related research, is now inviting applications from outstanding young researchers in biomedical or related biological sciences for its 2012 Research Prizes.
More information can be found on the charity's website.