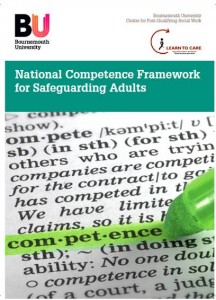 National Competence Framework for Safeguarding Adults
Learn to Care and Bournemouth University undertook this work in partnership to reflect the significant role that learning and developing plays in the delivery of high standards of social work and social care.
The framework will be invaluable to Adult Safeguarding Boards, practitioners and learning and development personnel, both in managing performance and delivering quality outcomes for people who are made vulnerable by their circumstances.
National Competence Framework for Safeguarding Children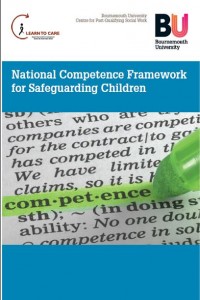 This document complies with legislation, statutory guidance and best practice in relation to the safeguarding of children. Local Safeguarding Boards should take account of local needs, including an assessment of the effectiveness of multi-agency training to safeguard and promote the welfare of children and young people (Munro, 2011).
This document incorporates the recommendations from Professor Eileen Munro's review into Child Protection in England and Wales.
The aim of this Framework, as with the other publication in this series – National Competence Framework for Safeguarding Adults – is to provide a baseline for standards of competence that individuals can expect to receive from those professionals and organisations, who are tasked with Safeguarding Children. It also provides employees and employers with a benchmark for the minimum standard of competence required of those who work to safeguard children across a range of sectors.