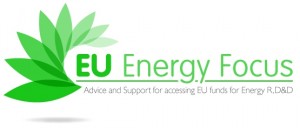 The EU Energy Focus team have a wide range of fantastic free services that can help with your submission for May.
Pre-proposal check service – The Commission pre-proposal check service is open until 30th March.  This allows you to submit a summary of your proposal to check that your proposal idea is in principle eligible for Intelligent Energy Europe (IEE)  funding.  Information on how to access the service can be found at the following website. You are encouraged you to submit your proposal ideas to the EU Energy Focus team for initial review so that they can be refined as much as possible to make the most of the Commission service.
Online support – Online support sessions will take place as and when required before the deadline.  The online support sessions will provide you with a comprehensive and interactive presentation on key aspects of the proposal preparation and submission process.   The feedback from those that have taken part in the sessions previously has been very positive and it only takes a small amount of time away from your proposal preparation work and it should save you time in the long run.  The team will be referring to the material from these sessions when they undertake the proposal review process so it is recommended that you take part in the sessions in order to understand the messages fully.  They will notify us of dates soon.
Proposal clinics – The team will be holding proposal clinics (one to one meetings of 1 hour with a member of the EU Energy Focus team to discuss your proposal) on the following dates:
Monday 26th March – Manchester
Wednesday 28th March – London
Please register your interest in attending a clinic session by sending a proposal summary to energie@enviros.com and indicating which date you would be available to attend a clinic.  IEE will then allocate the sessions and inform you of the time for your meeting. Please let them know if you would like to attend a clinic session but are unable to attend on these dates in these locations as they will try to accommodate you on alternative dates or at other locations if this can be arranged.   
Proposal review – they will be offering a proposal review service between Monday 16th April and the proposal deadline.  Please email the team to let them know if you anticipate that you would like them to review your proposal so that they can keep a note of how many proposals to expect.