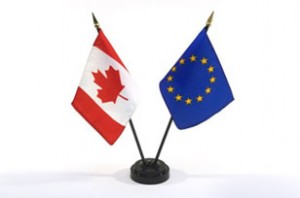 This EU-funded programme offers students from EU Member States a unique in-depth experience of Canada and of EU-Canada relations during September 2012.
The intensive four-week programme begins in Brussels at the European Institutions and then moves to Canada, with study visits in Ottawa, Québec, Montréal, Toronto, Vancouver and Victoria. In addition, nine two-month internships will be offered to participants immediately following the end of the tour. These will take place at leading think tanks, foundations and cultural institutions across Canada. This immersion in Canada will offer a unique opportunity for an academic experience in a non-academic setting.
Participation in the tour is open to university students who, at the time of application, are in their third year of studies (or equivalent) or higher and are citizens of the European Union. Third-country nationals who have been legal residents in the European Union for at least three years (and for purposes other than study) before the start of the tour are also eligible; they must be enrolled at a university in an EU member state. A maximum of 33 students will take part in the tour.
 
Students will only be required to pay a participation fee of 750 EUR, plus pay for their food and other incremental costs during the programme. Further information and application forms are available here. The deadline for applications is Monday 30 April, and an academic reference will also be required.