Through BU's subscription to UKRO, we have been advised of the following items, which are pertinent to researchers at BU:
Calls
The T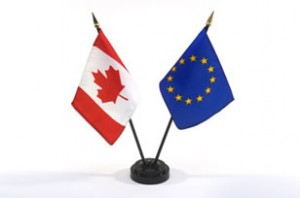 winning Programme aims at supporting close collaboration between already existing European and Canadian research endeavours. Each twinning project should consist of at least one EU-funded project consortium (FP7 or Horizon 2020), and one Canadian project funded either at federal or provincial level. Both projects should be either running or have been completed for less than two years at the time of the proposal submission.
Twinning projects will be supported with up to 6 000€ per application. Application deadline is January 4, 2016.
Info Days and Participation

Are you thinking of applying to the Secure, Clean and Efficient Energy Societal Challenge: Energy Efficiency Call for Proposals 2016? Then consider attending the Info Day in Brussels on 8/12/15.
The slides and videos from the Smart Cities Info Day held on 6/11/15 are now available. If you are interested in Smart Cities, consider the calls – Smart and Sustainable Cities and within Mobility for Growth. Please also consider the section on Smart and Sustainable Cities within the Cross-Cutting Activities Work Programme (page 104 onwards).
The European Institute of Innovation and Technology are looking for four new board members. The EIT Governing Board is entrusted with providing the strategic leadership of the Institute. It is independent and autonomous in its decision-making and is in particular responsible for the selection, designation and evaluation of the EIT's Knowledge and Innovation Communities (KICs). Would this be a useful addition to your CV?
Consultations, UKRO Papers and Other News
UKRO have prepared a Reflection Paper on the European Fund for Strategic Investments (EFSI). You will need to log in and go to UKRO > Subscriber Area > Articles > General News  or BU's I drive (going to folder – R&KEO\Public\EU information\UKRO\UKRO Guides
)
The European Institute of Innovation and Technology have announced their call for EIT awards 2016:
The EIT CHANGE Award celebrates graduates from EIT labelled education programs who spur innovation and entrepreneurship and bring about a change in the thematic areas addressed by the EIT and its KICs.
The EIT Innovators Award recognises KIC innovation teams composed of individuals from across the knowledge triangle that have developed a product, service or process with a high potential for societal and economic impact.
The EIT Venture Award puts successful entrepreneurial start-ups that have been supported by the KICs through a dedicated business creation or business development process in the spotlight.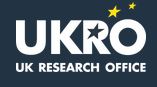 Please note that there are other news items on the UKRO portal. To make full use of BU's subscription to this service, why not register now?