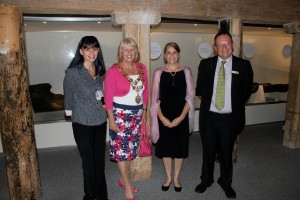 From discovery to display; M.A.D. About The Wreck will invite people to join the adventure of maritime archaeology through a series of Maritime Archaeology Days (MAD).
Maritime archaeologists at Bournemouth University are collaborating with Borough of Poole's Museum Service to open the world of maritime archaeology to the public via the Swash Channel Wreck.
The project, made possible thanks to a grant of £140,200 from the Heritage Lottery Fund, aims to utilise the local underwater heritage so everyone can find out about how archaeologists discover, investigate and protect our underwater past.
The discovery and investigation of the Swash Channel Wreck just outside Poole Harbour is the inspiration behind the project. Work includes a series of events, workshops, talks and online resources, allowing people of all ages, background and circumstances even those unable to attend events or come to the museum to engage and take an active role in their underwater cultural heritage.
The idea for the project came from BU's MSc Maritime Archaeology Programme Leader and Project Manager Ms Paola Palma. She said: "I was working with my students on this fascinating underwater site when I realised that only a small group of us – myself and my colleague Dave Parham, the  students and few others – would be able to enjoy this incredible maritime heritage. And this made me realise how important it is that we involve not just students, but the wider community."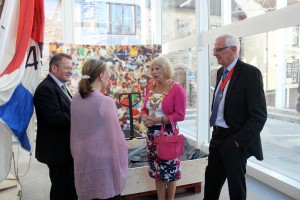 The project was launched at Poole Museum by the Mayor of Poole, Cllr Carol Evans, on Wednesday 15 August with similar events planned in the near future.
Cllr Carol Evans, Mayor of Poole, said: "We are pleased to be working with Bournemouth University on this exciting project which will involve the whole community. Poole has a fantastic maritime history and I would encourage people to get involved in what is a great opportunity. I look forward to visiting the Museum to see the finds from the Wreck on display."
If you are interested in hosting a Maritime Archaeology Day at your school, office or organisation, or if you wish to be involved actively with the project, then you can contact a member of the team by e-mail at madaboutthewreck@bournemouth.ac.uk.
For further details about the MAD about the Wreck  project, please contact Paola Palma, MSc Maritime Archaeology Programme Leader and Project Manager or see the project website
If you would like to learn more about public engagement at Bournemouth University, please contact Dr Rebecca Edwards