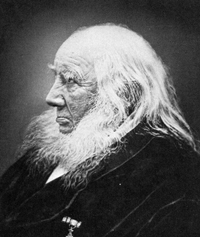 Adult Education Learner Workshops: Any organisation involved in adult education provision can apply for funding through the Grundtvig programme to host interactive learning workshops for European participants on a specific educational theme.  Workshop themes could include; active citizenship and intercultural dialogue;  language learning; discussion groups on issues of common European interest; basic number, literacy and ICT skills for personal development; and visual and creative arts.  Funding of approximately 9,000 Euro is available towards the preparation and management of a Learner Workshop and the travel and subsistence costs of each participant. Funding is also available for cultural and linguistic preparation as well as special assistance based on the needs of the individual.  The closing date for applications is the 21st February 2013 and the Learner Workshop must be held before the 31st August 2014.
Grundtvig In-Service Training Grants: Individuals involved in adult education provision have the opportunity to apply for grants through the Grundtvig In-service training programme to attend practical skill-based courses in a European country and provide personal development opportunities.  The funding is available to individuals involved in both formal or in-formal adult education and can include  teachers or trainers; managerial or administrative staff from an adult education provider; a member of staff working with adults with special learning needs; or those intending to work in adult education in the future.  There are 3 deadlines for applications each year. The next deadline for applications is 17 September 2012.
Grundtvig Preparatory Visits: Grundtvig is a European Union programme that funds training opportunities for UK adult education organisations, staff & learners.  UK organisation involved in non-vocational adult education that want to meet partners prior to submitting a Grundtvig Partnership or Senior Volunteering application, or to attend a Contact Seminar to find new partner can apply for funding to undertake a preparatory visit.  Organisations wishing to undertake a Preparatory Visit can apply for funding of up to 1,200 Euro.   An example of a preparatory visit was from Gingerbread Northern Ireland who used a Preparatory Visits grant to visit potential project partners in Belgium. They met to discuss a collaborating on a Grundtvig Learning Partnership.  Organisations  must submit their funding application to the UK National Agent (ECOTEC) at least 8 weeks before the activity start date.
Funding for Adult Education Staff Placements in Other European Countries: Adult Education organisations can apply for funding to send individuals on work placements in an adult education organisation  in another European country.  Funded through the Grundtvig Assistantships programme, placements are for between 13 and 45 weeks.  Grundtvig Assistantships are for those at any stage in their career who are already working on a part time or full-time basis anywhere in the informal and formal non-vocational, adult education sector. This applies to volunteer staff as well as those who are formally employed. The amount of funding available is determined by the duration of an Assistantship and the country in which it is to be undertaken. The funding available is intended as a contribution to the costs involved in an Assistantship, this can include; travel to and from the host country; visa costs; local travel during the Assistantship; travel insurance; and accommodation and general living The deadline for applications is the 28th March 2013.
Grundtvig Visits and Exchange Grants :Adult education staff who want to improve their practical skills and to gain a broader understanding of lifelong learning across Europe can apply for funding to attend a seminar, conference, job shadowing and training in another European country. Visits and Exchange grants are offered under the Grundtvig part of the Lifelong Learning Programme. The Grundtvig programme aims to strengthen the European dimension in adult education. Funding is open to those involved in adult education. Activities can last between one day and twelve weeks and are a great way for you to improve teaching, coaching, counselling or mentoring skills. Grants are available to contribute towards the total costs incurred, including conference or seminar fees, travel, subsistence and other costs. An illustration of a project is where a lecturer from Aberdeen went to job shadow social pedagogy experts and to learn about the Danish educational system. Applications can be made throughout the year, up to 12 weeks before the activity begins, until 14th December 2012?.