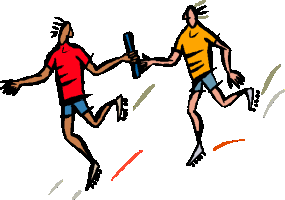 Well, the day has finally come when I'm to hand over the BU REF baton to Peng Peng Ooi who is to take over as the BU Research Development Officer for the REF while I am on maternity leave. She's had a crash course in all things REF since she began at the RDU in July and has very much landed in at the deep end because of the mock REF exercise on outputs that's currently taking place!
This hasn't put her off though, and she's poised ready to take things forward in the coming months prior to the REF submission deadline in November 2013.
It just remains to wish you all the very best with your submissions and to thank you for your cooperation with the REF preparations so far. Don't forget to keep an eye on the blog for all BU REF-related information. See you next year!

Anita Somner
Research Development Officer (REF)