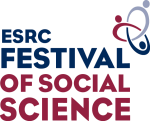 ESRC Festival of Social Science,
What Constitutes Evidence for Copyright Policy?
Thursday 8 November 2012, 10.30 am – 6 pm
Executive Business Centre, Bournemouth University
What the Workshop is about?
This interactive event offers the opportunity for discussion on evidence for copyright policy between social scientists, policy–makers and producers and users of copyright works. The event, which is part of the ESRC Festival of Social Science, will take the form of panel and round table discussions between policy–makers from the Intellectual Property Office (IPO), stakeholders from the creative industries and academics from economics, sociology, law and cultural studies with expertise in copyright. The focus is on what evidence from these fields of study is relevant and useful to policy–makers and those seeking to put their case to them.  For more information see http://www.cippm.org.uk/news/2012/june/ne001-esrc-social-science-festival.html
How I can participate if I cannot attend?
The event will be complemented by digital interaction which will include an effective micro-blogging infrastructure to encourage participation and dissemination of information for those who are unable to attend.  There will also be write-ups following the Workshop detailing the events of the day.
If I am unable to attend, can I ask questions on the day from the expert panel?
Yes, it will be possible by using the hash-tag #cippm2012
There will be an opportunity for chosen 'virtual questions' to be raised and answered at the event, which in turn will be published on Twitter.  The tweets on the day will be captured on Storify which will be made available on the CIPPM website http://www.cippm.org.uk/  following the event.
We invite you to 'tune in' and join us in the discussion on the 8th November using the Twitter hash-tag #cippm2012