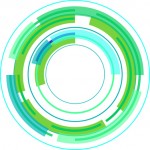 Studentship proposal forms are currently been invited for the 2013 BU PhD Studentship Competition for projects starting in Sept/Oct 2013, as part of the Fusion Investment Fund.
There will be 50 studentships available across two parallel strands:
(1)   Matched Funded projects
(2)   Fully Funded.
All proposals should match clearly to one of the eight BU Research Themes
Staff are asked to check the eligibility criteria carefully before applying
Strand 1 – Matched Funded Studentships
A total of 45 matched funded studentships are available.
Matched-funding – The stipend for 2013/14 is going to be £14,000 but this is likely to increase in line with the Research Council stipends over the course of the studentship.  As such, the external funder would need to provide a minimum of 50% of the costs, for example:

3 x £7.5K = £22.5K towards the stipend
1 x £1.5K = £1.5K research costs (@ £3K over 3 years – or £2.5K where research costs are likely to be up to £5K)
Total = £24K over 36 months

 Any additional contribution from the matched funder helps to offset the cost of the school.
Matched Funders may come from:

Industry/business partners,
Government and non-government organisations,
Other academic institutions
NHS,
Research Councils, or
Other external bodies. 

Priority may be given to applications that involve supervisors from two or more Schools and/or those from early career researchers.
Applicants are encouraged to discuss potential applications to this funding strand with Deputy Dean for Research or equivalent within their School.
Strand 2 – Fully-Funded Studentships
A total of 5 fully funded studentships are available.
These are exceptional awards for highly original, timely and non-applied or "blue-sky" research projects where there is no potential for match funding.  Priority will be given to those areas where there is a clear strategic driver for a particular REF Unit of Assessment and/or the applicant can demonstrate an immense societal impact.
Applicants are encouraged to discuss potential applications to this funding strand with Professor Matthew Bennett or Professor Tiantian Zhang in advance.
The studentships will be awarded to supervisory teams on the basis of a competitive process across the whole of BU led by Professor Matthew Bennett (PVC) and managed by the Graduate School.  Applications will be reviewed internally and assessed with awards made by a cross University Panel. In selecting proposals for funding emphasis will be placed on the excellence of the research and quality of proposal.  Strategic fit with one of the relevant UoA and potential for societal impact are key criteria.
Only the best projects in each strand will be funded and proceed to advert.  Full details and criteria are set out in the policy document BU Studentship Competition 2013 Policy 
Applications on the Studentship Proposal form which can be downloaded here: Studentship Project Proposal 2013 should be submitted to the Dr Fiona Knight (Graduate School Academic Manager) via email to PhDStudentshipCompetition@bournemouth.ac.uk  no later than 5pm on 10th December 2012.  Decisions will be made in early January 2013.
All general enquiries can be addressed to Dr Fiona Knight (Graduate School Academic Manager) via email to PhDStudentshipCompetition@bournemouth.ac.uk