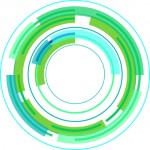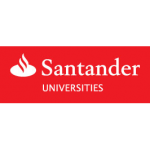 The Graduate School and the Development Office are pleased to announce the launch of a number of Santander Grants.
BU works closely with Santander, who are committed to supporting higher education and as such, are offering 25 x £1,000 grants for BU Postgraduate Researchers (PGRs).  These grants are specifically designed to allow PGRs to travel to at least one university from either the UK Santander Universities Network or to one of the Overseas Santander Partner Universities, to undertake a specific piece of work and build or develop links with international Researchers.
Successful applicants will be expected to participate in general PR activities about their research. This may involve attending events and promoting the benefits of the funding.  *Unsuccessful submissions from the last round of the Santander Scholarship funding (run by the Research & Knowledge Exchange Office (RKEO)) cannot be resubmitted to this round. Previous unsuccessful applicants can submit new projects/ideas to this round.
For further information, please read the GS Santander Travel Grants – Policy
To apply, please complete the GS Santander Travel Grants – Application Form and submit it by email to the Graduate School (email: graduateschool@bournemouth.ac.uk) by 5 pm, Monday 14 January 2013.