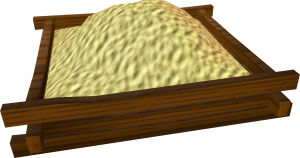 Feedback from BU staff who have participated in academic sandpits is always positive: "Sandpits stimulate creative thinking and encourage you to step outside of your comfort zone. They are an opportunity to learn from others whose approaches to research may be different from your own" – Prof. Adele Ladkin, School of Tourism, EPSRC Sandpit Participant
Sandpits provide an intensive, interactive and free-thinking environment. A group of participants from a range of disciplines and backgrounds use this space to get together to become immersed in a collaborative thinking processes in order to construct innovative approaches to issues or questions.
As sandpits involve diverse participants, they force catalysation, collision and collaboration. This produces unique and innovative outputs and fosters new partnerships.
We are facilitating with expert bid writer Dr Martin Pickard of GrantCraft, three 1-day sandpits at BU which focus around relevant Research Council UK cross-thematic areas. The next Sandpit is on Digital Economy Sandpit is being held on 17.04.13
Attending one of the sandpits will:
facilitate you networking with other researchers across BU who you wouldn't normally come in to contact with
allow you to get a fresh perspective from a different discipline on the same issue
enable you to be part of a multidisciplinary team who potentially bids for Research Council funding
give you a truly unique experience
Spaces are limited for each of the sandpits and you can register for a place on the Staff Development website.