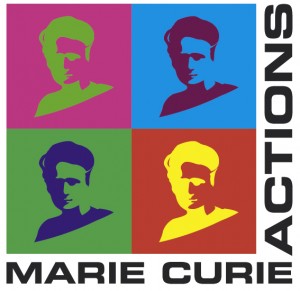 The Prize
These schemes provide strong financial support for a Research Fellow in your department for a period of 12 – 24 months on any research topic.
The Catch
The Research Fellow must come from another European Country or International Base worldwide. It is joint application with you and the fellowship candidate – so they must be identified. (If the fellow is already in the UK they must have been working here for less than 1 year in the last 3.)
The Deadline
Deadline for application is August 2013 – but the forms are relatively easy & straight forward – although moderately time consuming. Fellowships will start in early 2014 but this start date could be extended to early 2015.
Intra-European Fellowships (IEF)                  Deadline  Mid August 2013
International Incoming Fellowships (IIF)       Deadline  Mid August 2013
Note: For people already at the University there is a similar outgoing international Fellowship scheme to enable research periods in other , non European, Labs and Research Centres.
These fellowships are prestigious and highly sought after, especially as they pay very well. There is a difference in emphasis between the two schemes but the overriding criteria is candidate, and host, excellence with respect to the justification of the project rationale. This is all derived from the candidates cv and thus please discuss initially with Martin Pickard who can advise on suitability and fit.
These fellowships are an excellent, and often overlooked, way to expand and compliment a research team. Initial advice is imperative as, again, project structure and rationale with respect to the candidate are very important in determining success and need to be argued and justified around the actual science and project.
Requirements.
One University (Host) and one applicant, of any nationality, other than from than the UK. (candidates may already be in the UK but must have spent less than 12 months of the past 36 in the UK)
The higher the quality of the cv, rated against age and experience, the more likelihood of funding success. Each prospective fellow can only apply for one fellowship but any host can have as many fellows as they want applying to work with the same PI.
The Grant
Typical project period – Minimum 12 months — Maximum 24 months
Fellow income: In excess of 80,000 Euro per year.
University Income: Minimum of 18,000 Euro per year.
Help Needed ??
If you have a research Fellow in Mind (or can find one through networking or your colleague links) the application will not take a lot of time – but a clearly defined and specific approach is required. Guidance notes will be available as well as direct one to one support from our proposal writing specialist Dr. Martin Pickard. 
To assist further we have also arranged a series of 2 morning information sessions. The next one and last one is due to be held on the Tuesday 16th of April 2013 – Lansdowne Campus
Information Session 1 –  09:00am – 10:00am
A Brief Introduction to the Marie Curie Fellowship Schemes – for those of general interest.  
In addition to the general European topic specific calls under the cooperation programme there are a number of explicit opportunities arising through other schemes – some of which are far more easily accessible and have the advantage of being open to literally any research idea/topic. Several of these arise through the People programme under the Marie Curie calls and this 40 minute plus Q&A information session seeks to highlight some of these opportunities and identify their pro's and cons so that a clear strategy can be developed to avoid missing these significant, and relatively easy, opportunities.
Information Session 2 – 10:15am – 12:15pm
How to Approach and Structure your Marie Curie Fellowship Application –  for those possibly intending to submit a bid.
The structure of any bid (partner interactions, methodology synergy etc.) is critical to the success of an application and forward planning is a key element of winning proposals.
If you are thinking of applying this August this session will illustrate the basic approach requirements for success and show how to structure and present your research application in the correct form of "Brusselese".  A brief, 2 hour, guide to the Marie Curie application process.
Please note: If you are already intending to submit a bid this August then Session 1 will provide very little additional information. Also Grants Academy members who have already attended our Grants Academy 2 Day Bid Writing Workshop will not need to attend Session 1 as this has already been covered in your workshop so we would recommend you book into and attend Session 2 only.
If these are a potential interest to you – don't miss this exceptional opportunity. Please book in ASAP via Staff Development Booking Link to reserve your space as we anticipate these sessions will be very popular.