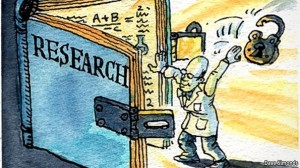 eBU: Online Journal is the new journal for the BU community. It works on the basis of immediate publication (after an initial quality check) and open peer review in a safe internal environment. Authors then have two options – either publish on the external arm of eBU or publish their paper in an external journal.
Author guidelines and editorial policies are on the eBU site, and submitting manuscripts could not be easier. Follow these simple steps:
1. Access the eBU site by following this link (or when on campus type 'ebu' into your web browser address bar) – http://ebu.bournemouth.ac.uk
2. Use your BU credentials to log in to eBU. Click on the 'Login' tab on the eBU site, or alternatively follow this link – http://ebu.bournemouth.ac.uk/index.php/ebu/login
3. Logging in as an author with your BU credentials will take you to your 'Author Submission' homepage. To submit a manuscript, follow the instructions under 'Start A New Submission' (below).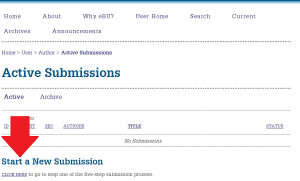 4. Follow the 5 steps to complete manuscript submission.