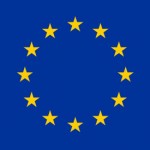 Interested in EC Climate and Environment Work Programme for 2014?
An InfoDay for those interested in the Horizon 2020 Societal Challenge 5: Climate Action, Environment, Resource Efficiency and Raw Materials is happening on 12th November 2013.  The event aims to highlight the novelties of the 2014-2015 Work Programme and will provide guidance on the preparation and submission of proposals.  This InfoDay covers only 2014 topics. A seperate InfoDay for 2015 topics will be organised at a later stage.
Although registration to attend the event is closed you can still watch this event online.  Please see the agenda at the link below as there are various sessions addressing specific elements of the forthcoming Work Programme.
Further details:
http://ec.europa.eu/research/environment/index_en.cfm?pg=events&eventcode=82B9816A-F1DB-AF81-2607E2CCFD22F439