BU's Sustainable Design Research Centre has recently added nano-coating experimental resource to its labs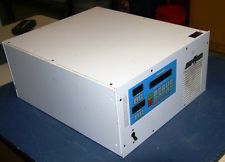 Schaeffler is match funding a PhD studentship (£24K plus £41K in kind) looking into Electroplated composite coatings with incorporated nano particles for tribological systems with a focus on water lubrication. Schaeffler develops and manufactures precision products for machines, equipment, vehicles and aerospace applications. Schaeffler is a leading manufacturer of bearings worldwide and a renowned supplier to the  automotive industry.
This research lies within the Sustainable Design Research Centre's Tribology theme. This research aims to understand friction, wear, and corrosion performance of electroplated nano-composite coatings especially with special focus in water lubricated mechanical components. These issues are of significant importance in terms of industrial applications. The proposed project will enhance reliability, durability and life cycle issues while incorporating sustainability aspects.
In order to carry this research forward SDRC has recently added a nano-coating facility to its leading research labs in Tribology, Corrosion, Nano-Coatings, Renewable Technology (Thermodynamics & Heat Transfer) and Sustainable Design.
General specifications of the new addition are provided here.
Control Interface
The MicroStar control interface features a fully-programmable microprocessor. Menus are accessible to set ampere time, real-time cycles, output tolerance settings and more. Standard features include:

Real Time Cycle Control
Ampere Time Cycle Control
Ampere Time Totalizer
Error signals for over-temperature, locked fan rotor, output out-of-tolerance and power failure/brownout conditions
Calibration capability through the control interface

Digital input for inhibit/operator control
FrontPanel+ Host Control Program for process set-up generation and process storage/data logging
RS485 and USB prots for serial control
Straight DC and Choice of Low Frequency Pulse or High Frequency Pulse Output
High Frequency Pulse (0-5000 Hz)

0 – 40 volts average (DC) or peak (pulsed) voltage
0 – 250 amps average current (or maximum DC current)
10 – 400 amps peak (pulsed) current

Low Frequency Pulse (0-200 Hz)

DC to 200 Hz pulses (at an 80% duty cycle)
Minimum Pulse Width:  4 milliseconds ON, 1 millisecond OFF (80% duty cycle)
Typical Pulse Rise Time:   Less than 1500 milliseconds
Typical Pulse Fall Time:     Less than 1000 millisecond
If you have interests in this resource, research area or would like to know more about the research activities within SDRC please do contact.
Dr Zulfiqar Khan (Associate Professor)
Director SDRC
email: zkhan@bournemouth.ac.uk