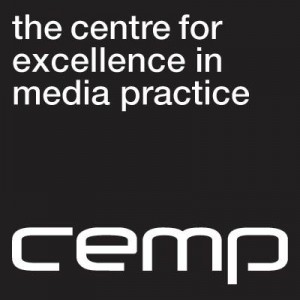 Dr Julian McDougall from BU's Centre for Excellence in Media Practice (CEMP) will make recommendations on UK media education at a conference in Paris later this month.
The conference brings together comparative analyses on media and information education from EU member states and Dr McDougall will present the UK report alongside his London School of economics (LSE) research collaborators.
Dr McDougall said: "In the UK report, we have mapped media education provision in the UK against the various EC and EU frameworks and draw a clear conclusion, that the UK is rich with expertise, energy and leadership for media and information education, and to a significant extent is the envy of other European nations in this respect, but deeply entrenched prejudice against 'media studies' means that promoting media literacy through schools is continually undermined."
The report examines the progression of media education through three key phases:
Pre-OFCOM: the establishment of Media Studies, Film Studies and other related areas in the curriculum.
1997 – 2011 New Labour Government and OFCOM media literacy intervention with some correspondence to Media Studies
Post-OFCOM Coalition Government, discontinuation of media literacy strategies
When examining the current 'state of play' in UK media literacy education, Dr McDougall and his colleagues looked at four areas: the study of media in formal secondary and higher education through curriculum subjects such as Media Studies, Film Studies and Media/non-literary textual analysis in English as well as vocational courses; broader, less formal examples of media literacy across the UK curriculum and extra-curricular activities such as literacy education in primary schools and related subjects like Citizenship, Sociology and History; e-safety policies in the school system; and media & information literacy outside of formal education.
Having examined the current scope and provision of UK media education and media literacy, the report identifies a scarcity of funding and training and a contradiction between support for creative industry employability, digital literacy and e-safety and derision towards, neglect of and undermining (through UCAS tariff distinctions, for example) media education where it already exists for thousands of young people.
At the same time, the recent Next Gen Report, well received by policy-makers, fails to locate media education as a context for teaching digital programming and coding. The UK report predicts that the combined effect of proposed secondary curriculum reform and this response to the Next Gen report will place UK media education in further 'limbo' between the cultural value afforded to English Literature and Art as academic /creative disciplines for their own sake and the vocational importance of strong media and technological literacy, such as those assumed for games and effects education within the STEM subject cluster, in today's modern  media-saturated tech-savvy workplace.
Three clear and compelling recommendations are presented from the UK report's findings:
The model of media literacy currently provided by the various EU and EC strategies is too broad in scope and ambition for mainstream education to 'deliver' and therein lies a fundamental mismatch between the objectives of media literacy as articulated in policy and the capacity of education as the agent for its development in society
To coherently match Media Studies in the UK to the policy objectives for media literacy expressed in European policy, Government funding (for teacher training), support and endorsement for Media Studies is essential
Funding should be prioritised for broader research into the capacity for Media Studies in schools and colleges to develop media and information literacy as defined by the European Union.
The conference is hosted by the French National Research Agency project TRANSLIT (convergence between computer, media and information literacies), in association with the European network COST "Transforming Audiences/Transforming Societies." It takes place on 13-14 December at the Grand Amphi of Sorbonne Nouvelle University, Paris.
Dr McDougall was lead author on the report, entitled Media and Information Education in the UK, alongside his LSE collaborators Professor Sonia Livingstone (Leader of the TRANSLIT/COST Media Literacy Task Force) and Dr Julian Sefton-Green.