BUDI, in the form of Clare, Derek, Sarah and Chris, along with 3000 other delegates attended an extremely busy Birmingham Care Show 2013 at the NEC between the 12 and 13 of November. A diverse range of experts from all sectors of the care industry, from care home providers to academic institutions were present, making it a fantastic opportunity to network and introduce BUDI to a range of potential collaborators.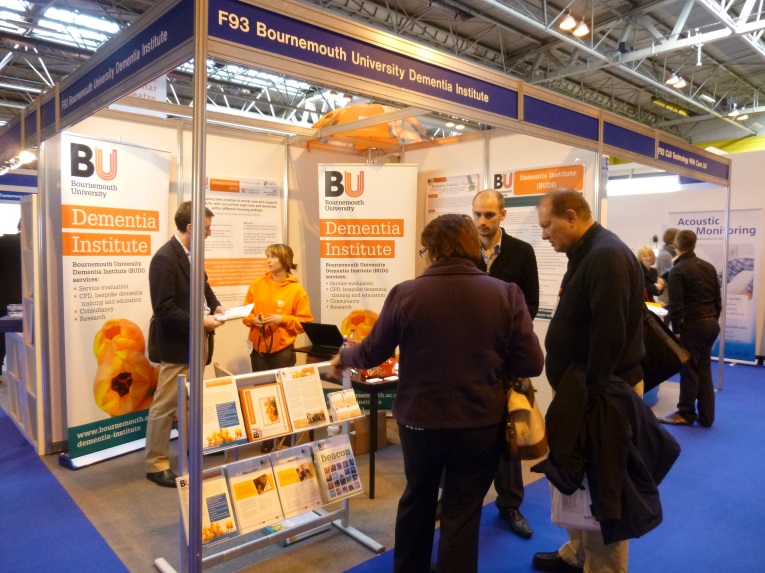 Our very orange stand at the Birmingham Care Show definitely stood out!
The 'Dementia Design Academy' (a new feature of The Care Show this year) drew much attention with regular lectures, presentations from experts within the field, interactive virtual environments to tour and BUDI's very own 'Don't Mention Dementia Project' on display. Over the course of the two day event we met and exchanged details with over 100 delegates interested in buddying up with BUDI in the future, many interested in our bespoke educational programmes. The event demonstrated how the care industry has become extremely focused on offering 'dementia friendly' services and products. This was reflected by the high interest in the BUDI stand, although the chocolates and free mouse mats may also have played a part in that!