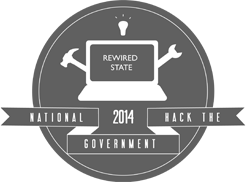 Do you want to take part?  The constructive hack day is taking place across the weekend of March 8th & 9th at Kimmeridge House on our Talbot Campus, at the invitation of the BU Cyber Security Unit.
Anyone wishing to participate needs to sign up via this link: http://rewiredstate.org/hacks/nhtg14#signup (it looks like a very involved sign up form, but only the * need completing).
This is the first time the event has been run outside of London and Bournemouth is one of only four other centres across the whole of the UK, so this really is a great opportunity right on our doorstep.  
The event's intention is to use open data to address civic issues and Bournemouth Borough Council are being very supportive in sourcing as much relevant data as they can.  More information can be found here.