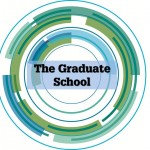 The PGR Development Fund closes at the end of this month, so if you are planning to attend a conference or research development activity over the coming months, don't forget to submit an application for financial support to the Graduate School by 31st March.
Awards are available of up to £1,000 and will cover direct costs, such as – travel, subsistence, training or development costs.
Don't forget you will need to seek the support of your Supervisory Team and Deputy Dean for Research, so please factor this in when submitting your application.  Completed applications should be emailed to gsfunding@bournemouth.ac.uk by 5 pm – 31st March 2014.
Full details can be found on myBU – Graduate School PGR Community – remember you'll need to log on with your student username and password.