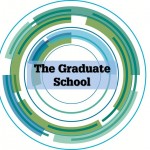 Don't forget that the PGR Development Fund is OPEN for applications and is available to support all BU postgraduate researchers (PGRs) irrespective of the mode of study (full-time/part-time) or funding status (BU studentship/externally funded/self-funded/ VC PhD Scholarship).
Individual awards will provide financial support of normally up to £1,000 for research activities related to an individual PGR's research project or personal development.  Examples of research activities covered by the Scheme include:
Conferences (to present – either poster or oral and you must provide evidence that you have submitted either a poster or oral abstract for consideration);
Research development e.g. attending external training events specific to your research project;
Personal development e.g. attending external personal development training events;
Organisation of an academic conference at BU with external participants;
Attendance at external networking events leading to advance of the research;
Meetings or networking events linking to publications or dissemination of research.
The closing date for applications is 17:00 hrs on 31st March 2014
Full details can be found on myBU – Graduate School PGR Community (Funding – Development & Mobility Awards Section)
If you have any questions about the PGR Development Fund, then please get in touch with the Graduate School Team.