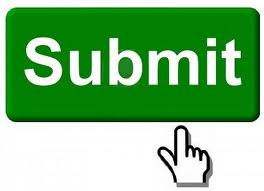 Email flurries. Cut-and-paste frenzies. Forgetting if draft v3.1.5 is most recent despite diligent attempts to effectively dropbox. Sound familiar? Grant deadline time demands we are at our sharpest, but more often finds us high on caffeine and flung headlong into chaos. Whether one clicks submit with confidence, hesitation or blind faith, when the closing hour comes, we breathe a sigh of relief. It's out of our hands and into the 1 in 12 success rate abyss.
Like many colleagues, I've been on grant teams where 'click submit' was done with varying shades of satisfaction. But this time, something felt different. This wasn't any ordinary bid. This was my Grants Academy bid. A bid that had gone through three days of extensive surgery via R&KE OP's staff development programme on bid writing run by expert consultant Dr. Martin Pickard. It benefited from Martin's expertise, as well as the critical eyes of five interdisciplinary BU colleagues also attending the workshop. Further developed by two CI collaborators,  two external peer reviewers,  BU Quality Approver Richard Berger and the devoted attention of my research officer Pengpeng Ooi, never before had I been on a grant handled with so much personalised and professional care.  This time when I clicked submit, there wasn't a sentence worth changing.
In two earlier diary posts I discussed the daunting task of getting started with bid writing and my (somewhat unfounded) fears of impact agendas. After the first two workshops we each went off, brains buzzing with new tips and tricks, to independently work on our bid drafts. But rather than spend hours crafting confident cases for support, those two weeks during the start of spring semester saw little time to devote to redrafting. Like the students we sometimes bemoan, most of us ended up in a last minute 'meet the deadline' whirlwind, turning in work we were only half proud of.
Building on session one's tips about project formulation and session two's insights on expressing the wider value of our research, session three provided a simulated peer review process to help us better understand how bids are evaluated and scored.  This final stage of the Grants Academy began with a discussion of review criteria, followed by a tally of the scores we gave fellow academy members, and then individual rounds of feedback on each of our six draft bid submissions. While none of us broke most research funder's thresholds of 70% approval, few of us felt we deserved to, at least not yet.
Offering a supportive environment to watch our work get torn apart — a necessary if uncomfortable part of the bid enhancement process — day three of Grants Academy proved as beneficial as the first two. Rather than disheartening, the patterns and repetition of criticism shared across our cross-disciplinary colleagues' reviews helped us to hone in on what desperately needed fixing. This peer review process was topped off with one-to-one feedback from Martin on where to go next with our bid's development.
After the session a few of us stayed behind, manically typing away, not wanting to forget any of our colleagues' sage advice. I knew my deadline was only a few weeks away and I wanted that 60 up to a 90, to fill the gap of the 1 in 12 success rate with sure-fire reasons why we deserved funding. Over the next two weeks my CIs and I racked up 57 emails, 3 hours of skype meetings and 5 budget drafts — all for just a £10,000 bid. In the words of our Grants Academy Guru, "To compete, we train."
My biggest takeaway tip for colleagues registered in an upcoming Grants Academy session, or those thinking about enrolling, would be to come with a bid in the early to mid-stages of development. (NOT something either brand new or nearly finished.) This will allow you to get the most out of the developmental process of the workshops. Attending the sessions forces you to make time for drafting by providing structured deadlines and feedback to carry forward. I chose to develop a small Fusion Funded pilot project. 
Anna Feigenbaum is a Lecturer in CMC group at the Media School. As part of her CEMP Fellowship she created this diary of her time at the Grants Academy.  You can read her Day One Diary post here and Day Two here.